NFL
NFL Week 3 Predictions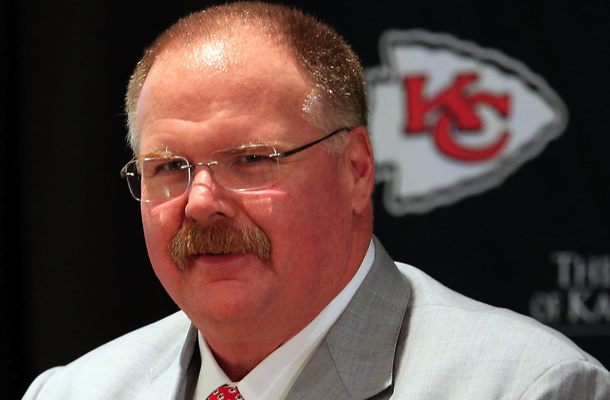 Kansas City Chiefs (2-0) @ Philadelphia Eagles (1-1)
Christopher Coppock: Chiefs 30, Eagles 24
Chip Kelly's offense has gotten off to a rather shaky start in the NFL. Yes, his offense has put up ridiculous numbers, but that appears to have become the norm across the league. Anytime Philip Rivers is throwing for enormous yards, it should be clear that other people doing the same thing isn't that impressive. Kansas City is off to a 2-0 start and have been looking good, which is why I'm jumping on this bandwagon now before it gets any more crowded.
Law Murray: Chiefs 24, Eagles 21
The Andy Reid Bowl is on Thursday Night Football, and I believe this benefits the Chiefs on both sides of the ball. Teams rarely are sharp offensively on Thursday Night Football following a Sunday game - only five out of 28 teams scored at least 30 points on TNF last year, and that doesn't include last week's AFC East mud run. The schedule might slow down Eagles head coach Chip Kelly's offense. Meanwhile, the Philadelphia defense has been deplorable. The Chiefs should feature RB Jamaal Charles, bleed clock, and watch the Eagles miss countless fourth quarter tackles.
Russell Simon: Eagles 31, Chiefs 18
Given the relatively small sample size of one week of NFL action, the hype over Chip Kelly's Eagles may have been a bit much. Following the Eagles' 33-27 win over Washington it seemed like many thought Philadelphia was going to reinvent how NFL offenses operate en route to a dominating year. Well, they suffered their first loss at the hands of a mediocre Chargers team last week and it looks like their defense could be a cause for concern. There's no need to fret this week though. The Eagles should easily dispatch the Chiefs, one of the early surprises this season. Kansas City beat the Jaguars and then played a great game against the Cowboys last week, but they are not prepared to handle the many weapons that the Eagles will throw at them.
David Tobia: Eagles 24, Chiefs 20
The Chiefs are the better team and present the first real challenge for Chip Kelly's offense. But it's still only week 3 and its going to take teams more time than that to figure out how to stop the nonsensically quick offensive pace. The Chiefs will be able to keep the game lower scoring than Kelly would like, but Vick and co. eek out the win.
Matthew Tufts: Eagles 27, Chiefs 21
Kansas City has had a great run of late, but the Eagles' offense is just waiting to click. Turnovers have been an issue for Philadelphia however and could make this game closer than it should be.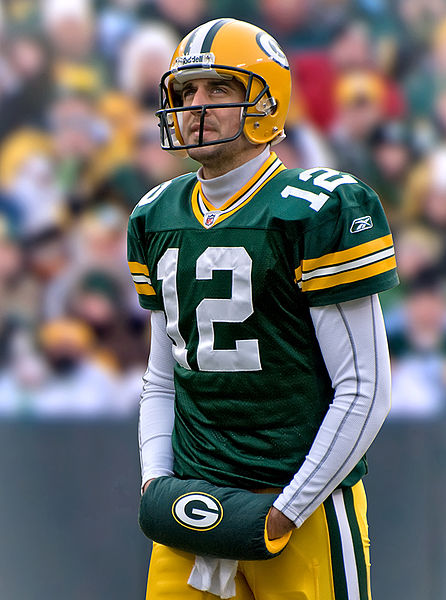 Green Bay Packers (1-1) @ Cincinnati Bengals (2-0)
Coppock: Packers 28, Bengals 27
This will be a really close game. Even without Eddie Lacy, the Packers managed to run roughshod over the Redskins last weekend, and while Cincinnati is certainly a better team than Washington, I still expect Green Bay to narrowly beat the Bengals. Their defense might not be all that great, and AJ Green will likely have a big game, but I'm still picking the Pack in a close one.
Murray: Bengals 27, Packers 24
The last time Packer QB Aaron Rodgers faced the Bengals, DE Antwan Odom sacked him five times in 2009. The Green Bay offensive line isn't much better, but the Cincinnati defensive line certainly is. Rodgers will get his yards and a couple of TDs, but it might be a long day for him if he has to drop back over 40 times; the Bengals won't be allowing much on the ground. As with every week, Bengals QB Andy Dalton needs to take care of the ball and find guys other than WR A.J. Green (who has a great matchup). The Bengals need to aim for 30+ touches for RBs BenJarvus Green-Ellis and rookie Giovani Bernard in an effort to keep Rodgers off the field.
Simon: Packers 31, Bengals 21
The Packers got back on the right track last week when they manhandled the Redskins. The Bengals also impressed with a victory over Pittsburgh on Monday night. While the Bengals' D has looked impressive over the course of the first two games, the Packers' offense is far better than that of both the Steelers and Bears. I don't see how Cincinnati will be able to get pressure on Aaron Rodgers and I expect him to put up big numbers in a win.
Tobia: Packers 30, Bengals 20
Aaron Rogers to Randall Cobb this year: 16-17 for 236 yards and 2 touchdowns. In theory, Cincinnati cornerback Leon Hall is capable of covering Cobb, but he shifts around the field too much for defenses to counter. Count on another solid performance from Rogers and Cobb.
Tufts: Packers 30, Bengals 21
Cincinnati has potential and if Andy Dalton catches fire it could be close. But the Packers just have too many offensive weapons right now - the Bengals won't be able to catch up.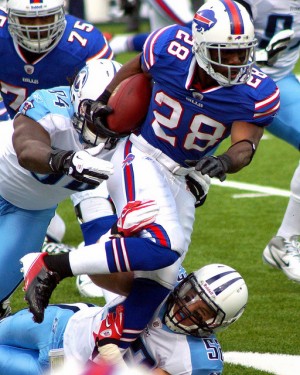 Buffalo Bills (1-1) @ New York Jets (1-1)
Coppock: Bills 17, Jets 13
Welcome to the most exciting game of the week. Okay, so it might not be the most exciting game of the week, but there is something sort of enthralling about watching Rex Ryan's anger levels slowly rise over the course of a football game. Last week the Jets were atrocious, and Buffalo actually looked decent. Losing Revis Island has certainly hurt the Jets, and even with Geno Smith now running the offense, the Jets once again simply will not have what it takes.
Murray: Jets 15, Bills 13
A matchup between the top two QBs selected in the draft! The Jets don't have much of a pass rush, and Buffalo should be able to utilize RBs C.J. Spiller and Fred Jackson to move the ball. The Jets are going to try and do the same thing – give RBs Chris Ivory and Bilal Powell a chance to be the featured options for a Jets team that doesn't need to be passing too much. This is Manuel's first road game, and Rex Ryan still coaches a tough defense. There will be a lot of field goals in this game.
Simon: Jets 17, Bills 14
It's a battle of rookie QBs this Sunday at MetLife Stadium. Buffalo's EJ Manuel has kept the Bills competitive in both their close loss to New England and their miracle win last week against Carolina. He's an impressive 45 for 66 on the year with three TDs. Those numbers are a bit better than those of Geno Smith, who threw three interceptions late in the Jets' 13-10 loss last week to the Patriots. Still the Jets' defense has looked very solid over the first two weeks and they have been able to get consistent pressure on the quarterback. This will lead to mistakes from Manuel and it will be enough for the Jets to eke out a win.
Tobia: Jets 17, Bills 10
Do I hate myself for picking the Jets? Of course. Am I a sell out? Probably. Are the Jets terrible? Yes. But in a battle of over-their-head rookie quarterbacks, I think the Jets defense will overpower the Bills. The two most important players in this game are the punters: Shawn Powell and Robert Malone. Let's just say I'm glad this one isn't on national television.
Tufts: Bills 17, Jets 16
This one is going to be close, but I like the way Buffalo's offense is playing, led by their rookie QB. Look for the Bills to score early and then hang on late as the Jets fail to convert late in the game.
Houston Texans (2-0) @ Baltimore Ravens (1-1)
Coppock: Texans 24, Ravens 14
It's hard to pick against the overpowering Houston offense, especially when the Ravens put in a pretty mediocre performance against what can only be described as a pretty atrocious Browns team. The Ravens' defense isn't what it once was, and Joe Flacco is, well, Joe Flacco. In other words, expect Houston to win comfortably.
Murray: Texans 21, Ravens 17
The Ed Reed Bowl! Texans LT Duane Brown is probably out for this game, but the Ravens secondary can be had; Reed's replacement, Michael Huff, has already been benched. Texans QB Matt Schaub should feature TEs Owen Daniels and Garrett Graham prominently, especially in the red zone. The Texans aren't going to want to be in comeback mode this week. Ravens OLBs Terrell Suggs and Elvis Dumervil don't need extra pass rush opportunities against the Houston offensive line.
Simon: Texans 24, Ravens 17
Texan safety Ed Reed returns to Baltimore for the first time since winning the Super Bowl with the Ravens back in February. He's still dealing with the effects of a hip injury and it is still unclear whether he will play or not. But does it matter? The Ravens' offense has looked relatively mediocre so far this year; they could only put up 14 points in a win last week over an atrocious Browns team. With or without Reed in the lineup, it will be challenging for Baltimore to score points and I expect a Texan win.
Tobia: Ravens 22, Texans 17
The Ravens' demise has been vastly overstated. Losing Anquan Boldin to free agency and Dennis Pitta to injury have hurt the offense, but losing Ray Lewis to ESPN has been an upgrade for the defense. Effective, turnover free play from Flacco guides the Ravens in this one.
Tufts: Texans 24, Ravens 10
Baltimore's offense looked embarrassing last week against Cleveland. If they can't handle the Browns' pass rush, there's no way the Ravens will handle J.J. Watt. Sorry defending Super Bowl champs.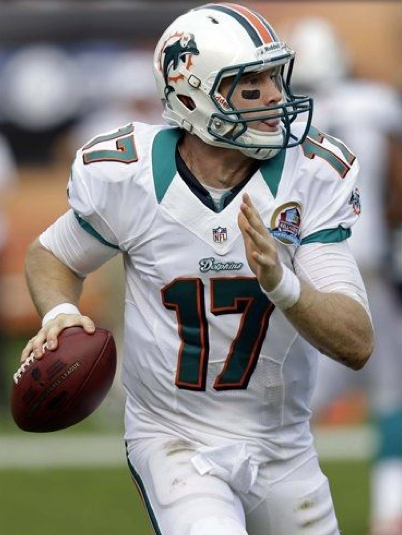 Atlanta Falcons (1-1) @ Miami Dolphins (2-0)
Coppock: Falcons 23, Dolphins 20
The Falcons are in danger of dropping to a 1-2 record if they lose to Miami this weekend, so expect them to come out firing. Miami has put together two pretty solid performances and should have a decent amount of confidence, but I can't imagine Matt Ryan likes the thought of being under .500. The Falcons were supposed to be really good this year, and I expect them to begin to show it with a gritty win against Miami. After that they'll start rolling.
Murray: Dolphins 23, Falcons 20
Falcons WR Julio Jones and TE Tony Gonzalez have good matchups in this game, and WR Roddy White will most likely do his decoy act despite a high ankle sprain. Other than that, Miami's front seven is going to have a big day against the Falcons' questionable offensive line and backfield. Falcons RBs Jacquizz Rodgers and Jason Snelling are going to have to fill the void left by RB Steven Jackson's quad injury, and they won't prevent Falcons QB Matt Ryan from throwing 40-50 times. This is a good time for RB Lamar Miller to run away with the feature back role in Miami. The Falcons lost key defenders OLB Sean Weatherspoon and DE Kroy Biermann, and Atlanta already lacked depth in the front seven.
Simon: Falcons 28, Dolphins 17
The Dolphins will face their first true test of the season this week when they go up against a Falcons team that has been solid offensively over the first two weeks of the season. Miami has won both of their games over teams with slow-paced offensive attacks in Cleveland and Indianapolis. The Falcons' pace will be too much for the Dolphins to overcome and I expect an Atlanta win.
Tobia: Dolphins 20, Falcons 7
Ryan Tannehill quietly outplayed golden boy Andrew Luck last week. Remember the time the Browns passed on him, took Trent Richardson, and then traded him the next year (good trade for the Browns, BTW)? Or when the Jaguars thought Justin Blackmon was worth more than Tannehill? Nice picks, guys. Tannehill doesn't get the respect Luck and RGIII get, but he'll be in the elite QB discussion with those guys sooner than you realize.
Tufts: Falcons 33, Dolphins 20
Miami's offense has been surprisingly effective in two games thus far, and could create problems for Atlanta. Unfortunately for the Dolphins, the Falcons' high octane offense is also running in high gear. There's just too much for Miami in Atlanta's arsenal to go point for point.
Standings after Week 2
Christopher Coppock 7-3
Law Murray 7-3
David Tobia 6-4
Russell Simon 5-5
Matthew Tufts 5-5