Health
FitBit Flex Wireless, New And Improved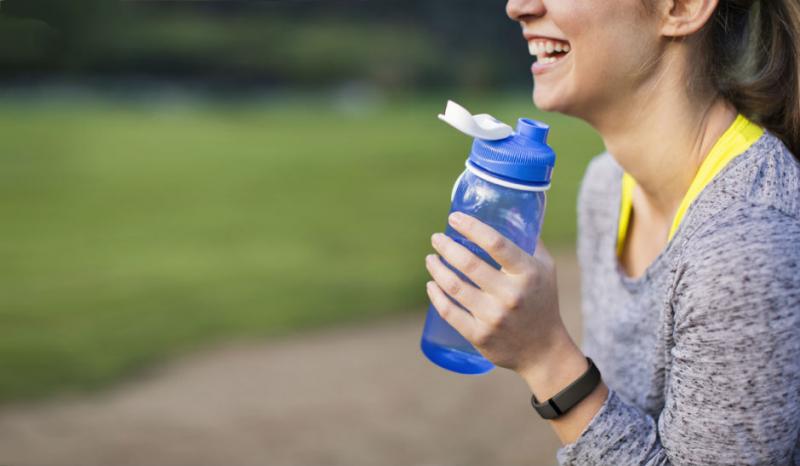 Excercisers everywhere have been seen sporting the latest fitness gadget, the
FitBit Flex
Wireless Activity & Sleep Wristband. Its sleek appearance and relatively low price make it the hottest commodity—even exceeding the popular
Fitbit One
—in the field of wearable fitness tracking devices.
Similar to its predecessor, the new Fitbit Flex can track steps, distance, and calories burned. The two both contain the sleep tracker feature, which monitors how long and well the wearer sleeps.
The FitBit Flex Wireless Activity & Sleep Wristband is more efficient than the Fitbit One. The new model offers a comfortable option for tracking activity; unlike the One, which was worn on the torso, the Flex is worn on the wrist. Because of the updated version's thin shape, it is almost unnoticable.
Many fans claim that the band's comfort and delicacy make them forget that they're even wearing a tracking device. The band is also fairly stylish, offered in different colors from a subtle black to a vibrant pink.
The Fitbit Flex is also capable of constantly connecting to a user's smartphone. Unlike the One, which had to be periodically synced in order to see the data, the Flex has Bluetooth 4.0, so the tracker can access the data whenever the band is within 20 feet from its corresponding smartphone.
The Fitbit Flex motivates users to boost their exertion everyday. Users can program a daily goal of calories to be burned. If this goal is achieved, the band rewards users with a celebration of flashing lights and vibrations. Owners have the opportunity to challenge themselves, whether they're exercising at the gym or simply doing errands. The Flex shows users that they can strive to achieve their fitness goals in any type of setting.
Reach Staff Reporter Christina Pecoulas here.