California
New Abortion Bill Receives Mixed Reactions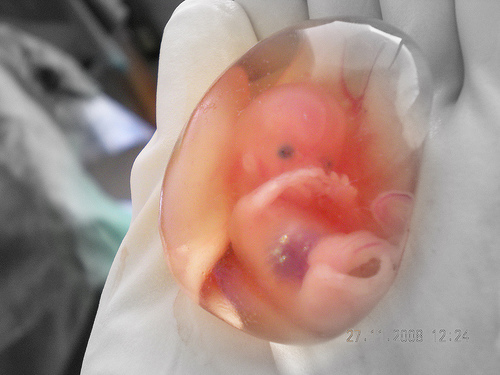 Pro-life activists are condemning California's newly passed
AB 154
, a bill that the State Senate passed on Monday.
The new policy now permits non-physician workers such as nurses, mid-wives, and physician assistants to perform abortion during the first trimester of pregnancy.
The legislation proposed by Toni Atikins, Assembly Majority Leader, attempts to facilitate women's access to abortion through broadening their choice options.
If Governor Jerry Brown's signature finalizes the bill, women will not only be able to receive abortion from a physician, but also from non-physicians in California through either medical or aspiration techniques.
"All women should have timely access to reproductive healthcare regardless of whether they live in urban or rural areas and without excessive expense or travel," said Atkins in his press release. "AB 154 will help fill the gap created by the fact that over half of California's counties lack an abortion provider."
Despite the bill's well-meaning intentions, Live Action, a pro-life organization that contests abortion, slammed the Senate's decision, expressing dissatisfaction in its press release the following day.
"The pro-abortion lobby are committing violence against weak and defenseless pre-born children, and ignoring commonsense protections for women in some of their most vulnerable moments" said Lila Rose, President of Live Action. "How many more times will my home state carry water for this unregulated industry, which makes its money off the vulnerable moments of women and by murdering pre-born children?"
Despite AB 154's sponsorship from California Women's Health Alliances, the medical personnel outside of California raised safety concerns based on the bill's loosening of abortion restrictions.
"Aspiration is a complicated surgical procedure," said Dr. Shawnequa Brown, a gynecologist from Waverly Women's Healthcare. "Even with training, a mid-level provider may not be able to handle the additional level of care that may be required in cases of complications resulting from the abortion."
According to Dr. Brown, many unexpected and spontaneous factors may arise during the course of an abortion that may put the patient in a dangerous position.
"There are many risks associated with abortion, such as uterine perforation, hemorrhage and infection," Brown explained. "Even with trainings, I don't think mid-levels are prepared to handle the additional procedures that are required in case of the emergencies."
At USC, students remain skeptical of AB 154 due to uncertainty regarding its safety.
USC Students for Life, a pro-life organization at the University of Southern California, raises similar concerns regarding the consequences of the bill. The student-run organization believes that the bill generates revenue for a immoral course of action without providing any real benefits.
"While this bill makes it less safe for a woman to get an abortion, the truth is, abortion can never be made safe even if it is performed by the best, most competent physician" said Lisa Gavit, President of USC Students for Life.
"Somebody dies in every abortion," she continued. "While billion-dollar budget organizations will benefit from this bill, women will not benefit and their children most certainly will not either."
Not only has the bill sparked complaints from pro-life groups, it has also caused uneasiness among the pro-choice advocates.
Cree Lee, a senior majoring in Health and Humanities at USC, expressed her own concerns towards the bill even as a pro-choice advocate.
"Although I believe [abortion] has to be a choice, I am unsure about non-physician conducting it" said Lee. "Abortion procedure has to be safe and hygienic, but with nurses…I don't know."
Teen pregnancy has been a serious social problem in the U.S. for the past decades, yet live birth rate of women aged 15-19 years reached a record low according to a 2011 study conducted by Centers for Disease Control and Prevention.
The study proposes that one of the reasons that may have contributed to the decline is the increased use of contraception by teenagers.
Although there are still various concerns surrounding the bill, AB 154 will now return to the State Assembly for finalization and will arrive at the Governor's desk in upcoming weeks to be signed for formal approval
Reach Staff Reporter Taiu Kunimoto here and follow him on Twitter.