Film and TV
'Marvel's Agents of S.H.I.E.L.D.' Starts Strong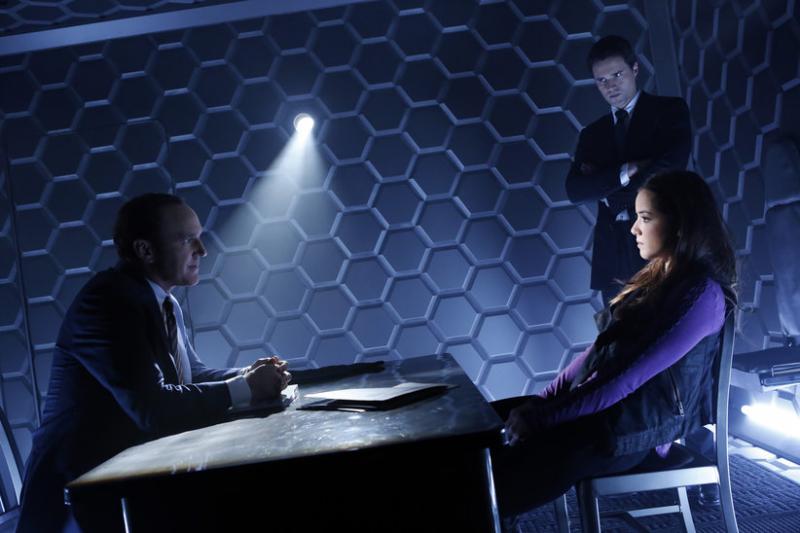 Internet-God Joss Whedon has a lot to be happy about right now. He has managed to gain international renown by writing and directing 2012's mega-blockbuster "The Avengers" while still maintaining his personal, cult-like environment (most recently with "Much Ado About Nothing"). As an explosive combination of his film and television presence, ABC greenlit his pilot set in the Marvel universe. This pilot turned into "Marvel's Agents of S.H.I.E.L.D.", which had its series premiere on ABC Tuesday night.

TV By The Numbers reports how the new drama premiered to a cool 11.9 million viewers. Facing heavy competition from "NCIS: Los Angeles" and "The Voice," "S.H.I.E.L.D."'s numbers demonstrate serious potential. It tied with the first hour of "The Voice" at a 4.6 rating and beat the 3.4 rating for "NCIS: Los Angeles" (its rating is lower despite over 19 million viewers because it has an older-skewing audience). Variety reports both how the premiere brought in a 58% male audience and that it's the highest rated drama premiere since "V" aired in 2009. Considering the show airs on ABC, the home of "Grey's Anatomy," "Scandal," and "Revenge," being able to attract that many viewers against their brand serves as a testament to the power of the Marvel Universe (and Joss Whedon's magic spell). At this rate, "S.H.I.E.L.D." could become the network's next "Lost." The show had been building momentum up until the premiere and ABC made sure to promote and capitalize on its internet presence by tweeting about getting 1 million facebook fans before the premiere.

The show itself has received mixed-to-positive reviews, but most critics acknowledge its potential thanks to Whedon as showrunner. Tim Goodman of "The Hollywood Reporter" explains how "It's a fun hour and calling it "good but not great" has more to do with expectations in the wake of the Marvel movies than anything else." Todd VanDerWerff of "The AV Club" has a similar opinion—"For better or worse, Agents Of S.H.I.E.L.D. is the best network drama pilot of the fall, but that's mainly because so many of the other network drama pilots don't even seem to be trying." For some, however, the show provides little to deserve our excitement. Willa Paskin of "Slate" says, "The series is as dull, small-minded, and mercenary as its cinematic progenitor was entertaining, attention deficit-proof, and mercenary." Regardless of critical opinion, however, the show seems to have found a following (at least for now).

After two fan-loved but short-lived series, having a vehicle with a higher guarantee of staying power must feel like a relief for Whedon. "Firefly," his series in 2002, ran just 11 episodes on FOX (with three extra episodes airing on the Sci-Fi Channel in the summer of 2003). "Dollhouse," Whedon's next network television endeavor, fared a bit better. From February 13, 2009 to January 29, 2010 the show aired 27 episodes on FOX. Both series have remained relevant thanks to our current era of online streaming and cult fandoms but don't expect any "Arrested Development" or "Veronica Mars"-like revivals. "Firefly" already has the movie "Serenity," and Joss Whedon doesn't have plans to do something like that again.

Contact Staff Reporter Annie Lloyd here. Follow Staff Reporter Annie Lloyd on Twitter here.