Arts+Culture
LF: Sale Of The Summer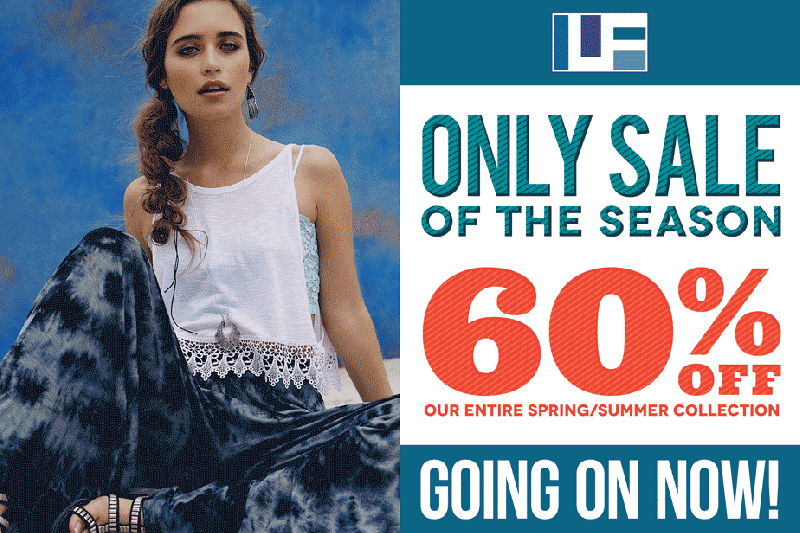 Though the end of summer is technically here, it seems as if Mother Nature did not get the memo. With temperatures continuing to rise and the sun shining bright, I see no reason for us to bid adieu to our favorite summer wardrobe staples. Better yet, why not add a few more pieces to our summer collections?
The way I see it, you are going to be wearing sundresses, shorts, sandals, and crop tops for a while, ladies, so you better stock up. And what better way to fix our cravings for new summer styles than the LF Summer Sale? That's right, LF (Robertson, Santa Monica, Larchmount) is treating shoppers to 60% off their entire summer collection.
I know what you're thinking--60% off sounds way too good to be true. As I battled the LA traffic and made my way over to LF Robertson, I was skeptical of what I was getting myself into. Once in the store, my inner shopaholic was in heaven. After spending about an hour of rummaging through this summer's trendiest styles, I made my way to the cash register with my loot, content as could be. But as the cashier started to ring up my items, I began to worry about the inevitable crazy total amount. To my surprise, the LF cashier said, "Your total is $206.50." I was shocked. I was walking away with a pair of Carmar vintage cut-off denim shorts, soft shorts, two tank tops, a beach worthy sweater, and a pair of ankle boots!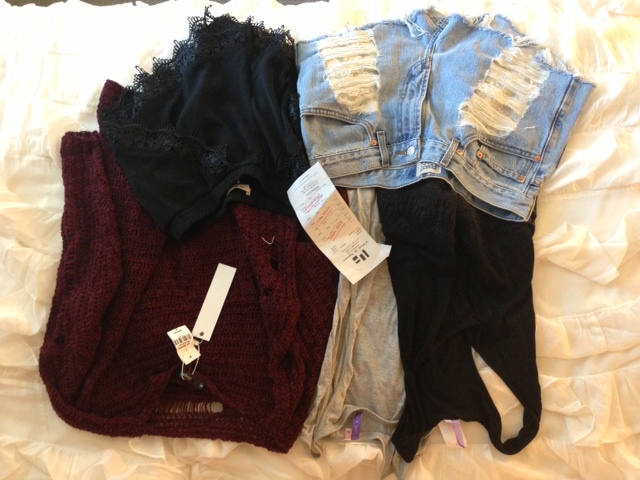 Talk about a steal. I practically skipped back to my car, happy with my purchases and time well spent at LF.
But, be warned shoppers. If you do decide to hit up LF this weekend, be prepared to do your best sale shopping and spend some time there. If your trying to find that "must have" item you saw on Instagram, get ready to dig through piles and piles of clothes for it. Even though it looks like LF is in a state of disarray, just remember your search will be well worth it as you rock those cut-off jeans and chic tank.
Need an even better reason to go? The prices have continued to drop since my visit on Wednesday. So follow your inner shopaholic and get yourself to an LF stat.
Reach Staff Reporter Tara Paboojian here; Follow her on Twitter @tara_paboojian