Health
The Main Barre Brings Sweat And Soul To Downtown L.A.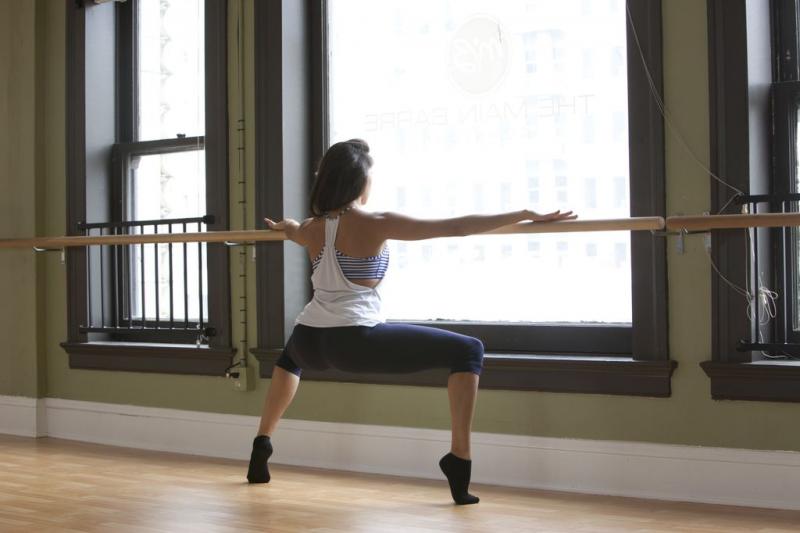 "An hour for YOU."
This is how Audra Skaates describes her exercise class, The Main Barre. Dancing her way through San Francisco and Los Angeles, Skaates now has settled into a studio where she teaches a barre class that combines ballet, yoga, isometric movements and small resistance to give you that "dancer's body" that you might desire.
Barre is a trend that's been popping up all over Los Angeles with names such as "Cardio Barre," "The Bar Method" and "Pure Barre." Clients enter studios equipped with large mirrors and ballet bars in search for a flat stomach and toned, leaned legs.
According to "The Bar Method" website, the workout was created in 1959 by Lotte Berk, who injured herself falling onstage. Passionate about dancing, she combined her favorite dance moves with her rehabilitation therapy. However, clients were not responding well to Berk's method, so Burr Leonard (a student of Berk's) revamped certain moves that targeted specific muscles and took pressure off the joints. Just like that, barre was born.
So what exactly is this workout that's become such a trend? It's a high-energy fitness/dance workout that includes simple equipment: a ballet bar, light weights, a medicine ball and a strap. Incorporating these accoutrements with the dance moves that Skaates teaches, it's a fun workout that leaves your legs trembling.
Skaates started to dance when she was two years old, and began professionally dancing when she was 12 years old. She started a high school dance team and later joined the "Culture Shock LA" dance group. Skaates quickly realized that she wanted to make a profit out of her passion, so she bought a small studio in downtown Los Angeles. She began to paint, put up walls, and nail in bars all by herself. The studio is on the fourth floor of an old building, which offers dancers a breathtaking view of Downtown LA. It's breezy and beautiful, and the high-energy music blasting through the speakers instantly fills the room with energy. Bartending four nights a week and putting herself through school, Skaates put her entire life-savings into something she loves.
"I'm crazy about it, I love it, I'm passionate about it. And it sells itself, in the sense that results show," she said.
Skaates believes that incorporating your own energy into the workout will drive people to enjoy the workout and therefore achieve results, so instructors at The Main Barre have the ability to personalize their classes with their own style and teaching method.
Clients usually burn 300-500 calories a session and hopefully feel a connection that goes beyond the body.
And clients are feeling the burn.
After checking in on foursquare a few months ago, Tonya C. cautioned: "Hydrate, hydrate, hydrate! Your going to get your assed kicked. Be careful walking down the stairs after, too. Shaky legs & marble steps make for a deadly combo!"
Skaates said, "We give you a lot of options. We give your body and muscles a time to reset. There's a steady pace instead of a constant build-up so your muscles don't get fatigued and you are less prone to injury. With stretching, you elongate the muscles."
It's an hour for you to do you, an hour to be in a safe place and really let go.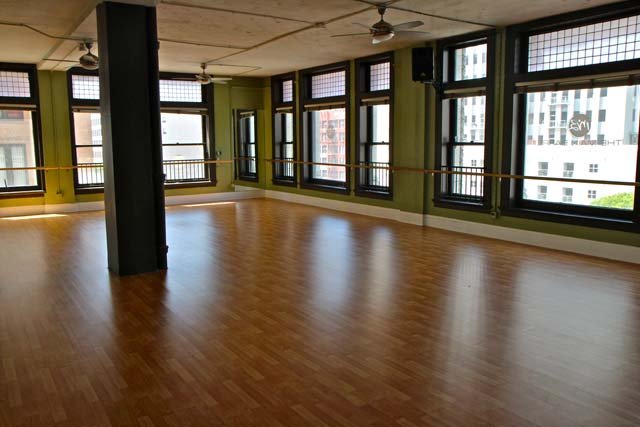 What's best about this workout is that there are so many health benefits. Having chronic lower back pain due to two severe car crashes and years of dancing, Skaates credits barre to her recovery: "It has helped me with my posture and balance, and all my mannerisms have changed. I lift things differently, I sit differently, I walk differently."
Additionally, she believes that barre helps both your flexibility and your endurance--you see results fast. Barre is the way to achieve that dancer's body that many people want without "bulking up."
"One of my clients had broken her back from a car accident and had scoliosis. When she went to put her leg on the bar, she had a lot of trouble. Long story short, she stuck with the workout. She was going to move out of Downtown but decided to stay so she could come to The Main Barre because it changed her life so much," said Skaates.
Throughout her time teaching at The Main Barre, Skaates has witnessed many people start from zero flexibility to then being able to touch their toes: "Anyone can do it—you cater the exercise routine to what you need."
The price per class is $20, so you might wonder if this workout is worth the money. This is why Skaates offers promotions every once in a while, such as Buy One Get One Free, or Refer and Get One Free. The most popular deal is the $100 30 Days Unlimited deal. And if you buy a package deal, the price per class decreases—a worthwhile investment for your improved health.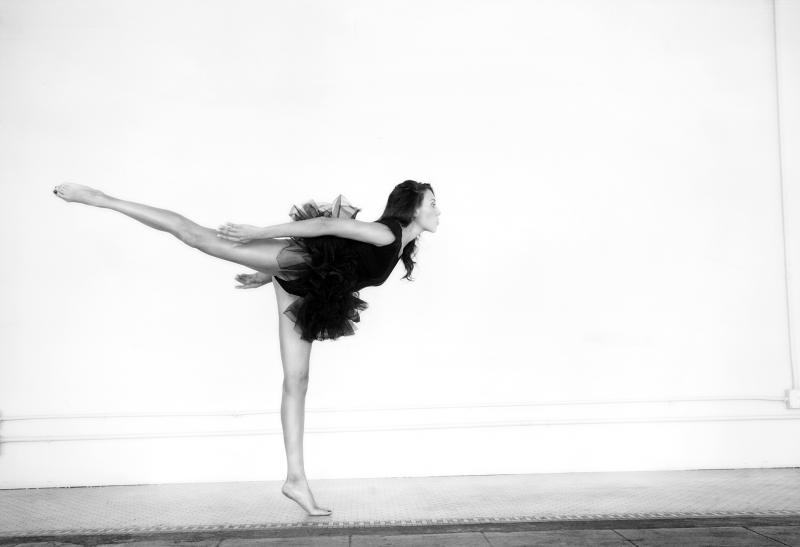 Out of personal experience, Skaates really alters every exercise to what is best for you. If you have a certain back injury, she will make sure that an exercise is adapted to what feels good for you but will still give you results. She corrects you if you are doing a move wrong, but does it in such a kind-hearted way that you can't help but think she is a wonderful person. She's engaging, helpful, energetic, and kind—qualities that should be found in a workout instructor.

"We're not a trend—we're a lifestyle," Skaates says.

Only time will tell if that will remain true, but for now, I sure believe it.

Check out The Main Barre here.­­­

Reach Staff Contributor Beatrice Verhoeven here. Follow her here.