Style
Is LAX The New Mall?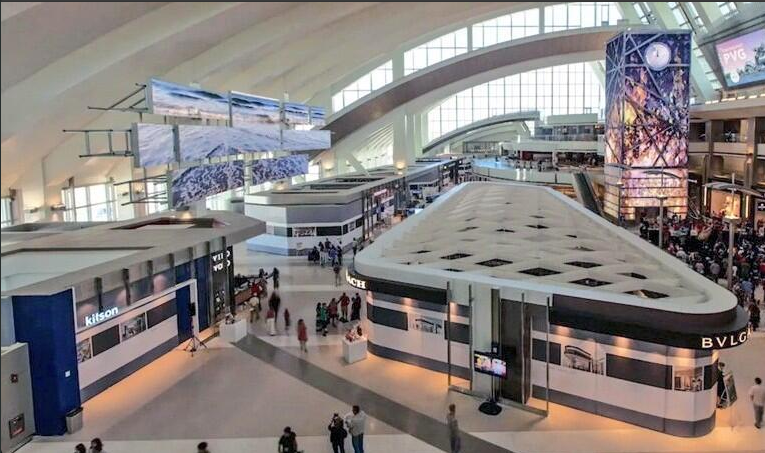 Los Angeles International Airport expanded the Tom Bradley International Terminal after spending billions of dollars for renovation. The venue has plenty of dining, with the choice of more than 60 restaurants, shopping, and lounging options.
LAX sounds like the new hang out spot, and it had better be after spending billions and three years of refurbishing.
The new terminal is designed to match upscale dining and shopping similar to shops found on Rodeo Dr.
Adding on to the terminal should add some charm to the airport. Los Angeles is stereotyped with Hollywood, whether that connotation is positive or not. Either way, the changes made should scream to airport goers that they are in L.A. This includes the glass ceiling that lets in plenty of natural light to show that California, sunny sky.
Shops include Coach, Brookstone, Bulgari, Fred Segal, Gucci, Kitson, Michael Kors, Porsche Design, The Sunglass Shop, and Victoria's Secret. The Duty-Free Americas shop that sells cosmetics, fragrances, edibles and drinkables, tobacco, and other gifts.
Offered dining options are Camacho's Cantina, Daily Grill, Daniels Bistro, Euro Coffee and Haagen Dazs, Marina Bar. Fast food chains served at the food court include McDonald's and Panda Express. Other options in the food court are Sam Adams Bar and Sushi Boy. Shoppers and flyers have a wide range of options from formal to casual dining.
The walls are plastered with art and technology pieces that are entertaining and interactive. TBIT also includes a play area to keep children occupied. The terminal certainly is modernized with plenty of open space to relax.
Killing time in the airport sounds easy and enjoyable with all of the new features.
With the upscale shops, it may be hard for the average shopper to find a store to shop in. This can cause the stores to lose some business. Maybe shoppers will consider window-shopping instead—that's always fun.
Dining seems to have a better variety of restaurants that can be affordable for the hungry public. Eating out is always a treat, even if it means spending a little more money than usual (anything in an airport is going to be pricey anyway). When shoppers are feeling frugal, there's the option to settle for McDonald's or Panda Express.
With another two years until the completion of the terminal, who knows what additions will be found. If the new shopping/dining area does well, there is no doubt that the other stores yet to come will contribute to a successful reopening.
TBIT will continue to be under renovation until 2015.
Reach Staff Reporter Tanya Mardirossian here