Film and TV
Film Review: 'In A World…'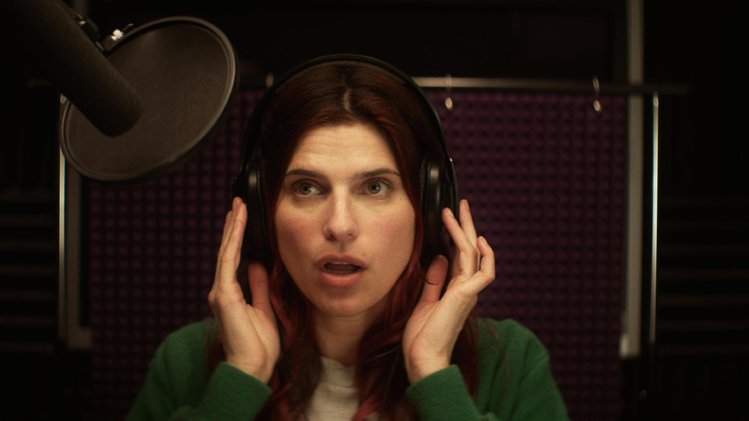 Lake Bell invites us into the world of voiceover, family dysfunction, and relationships in "In A World…". In this hilarious and satirical story, Bell plays Carol a hapless vocal coach who defies the patriarchal standards of the Hollywood voice-over industry by working her way in becoming the first female voice for movie trailers. This is her first feature film in which she directs, produces, writes, and stars.
We are first introduced to Carol, a struggling freelance vocal coach who lives with her egotistical father and king of the voice-over industry, Sam Soto (Fred Melamed). About to receive a lifetime achievement award, he is the modern vocal legend since Don LaFontaine and doesn't hold back in expressing it. Sam plans on retiring and wants to pass the torch to Gustav Warner (Ken Marino) by offering him the spot to be the trailer voice for the next epic quadriligy blockbuster that will bring back LaFontaine's legendary phrase "In a world."
Carol has the desire to follow her father's footsteps but Sam discourages her, adamantly telling her that the industry doesn't crave a female sound. But when she unexpectedly books the hot quadriligy gig, Carol is thrown into the tussle of male ego and finds herself competing against none other than the king of voice—her father.
Amidst the gender and professional drama, Bell emotionally intertwines the plot with Carol's sister Dani (Michaela Watkins) and her husband, Moe (Rob Corddry) whom Carol moves in with and ultimately, helps patch their marriage. The subplot seems unlikely at first, but turns out to be satisfying with Bell's cunning utilization of plant and payoff. And Carol's awkward yet sweet romance that blooms with Louis (Demetri Martin), her sound engineer and morale booster, is nothing but pure delight.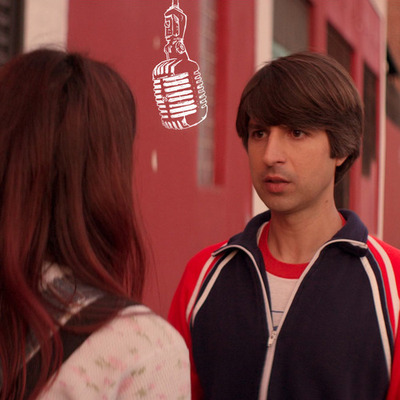 Bell's script, which won Best Screenplay at the 2013 Sundance Film Festival, carries subtle satire and humor that leaves just enough room for emotional depth. Moreover, Bell drives her film with a strong cast, making sure to embellish the small roles with spot-on performances by Nick Offerman and Tig Notaro. Each character carries his or her own stylistic humor that makes "In A World…" a highly entertaining and character-driven film. Moreover, the film captures the contrasting nature of Los Angeles with natural and beautiful scenic shots of the city that frames the disarray of the industry.
The ending is perhaps what marks Bell as a mindful filmmaker. It's a bit of a slap in the face, but for the better. Bell levels everything into a moment of reality when Carol bumps into the executive producer of the quadriligy film, Geena Davis, who approaches her frankly.
Bell's intention isn't necessarily to create a triumphant tale about women taking over men, but to call attention to how the voice is a powerful mechanism that not only plays an essential part in movies, but our own individual lives. And Bell addresses this issue in women by particularly emphasizing "sexy baby voice syndrome". "We can be so much better," Carol tells one woman.
Bell debuts and solidifies her role as a talented filmmaker in this humorous yet truthful tale. We can't help but to wait and see what Bell has in store next.
Watch the trailer here:
Reach Contributing Writer Janet Lee here. Follow her on Twitter.