National
New Jersey Shore On Fire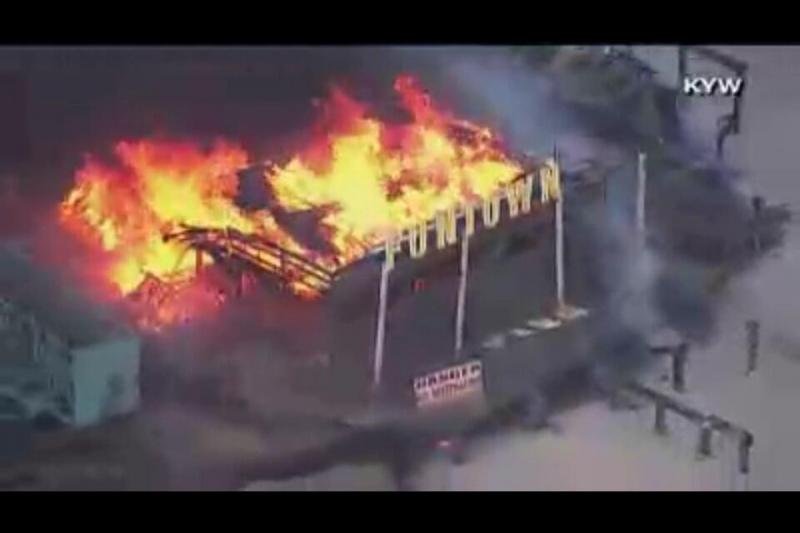 A fire broke out on the New Jersey boardwalk at 2:35 p.m. Sept. 12, and has engulfed businesses nearly a mile along the coast. The site of the inferno is Seaside Park.
USA Today reportsthat the blaze began when Kohr's Frozen Custard stand was set alight. Fire spread from there, collapsing neighboring structures within hours.
SEE ALSO: Neon Tommy's Ongoing Coverage Of The California Rim Fires
Borough administrator John Camera said, "As it continues to burn the boardwalk and out buildings, it is very, very hard to stop. There is so much wood structure up there."
No deaths have been reported, but individuals on the scene are being treated for smoke inhalation.
SEE ALSO: Archived Coverage Of Hurricane Sandy
Reach Staff Cartoonist Graham Clark here. Follow him on Twitter here.