California
Governor Jerry Brown Signs Into Law Minimum Wage Hike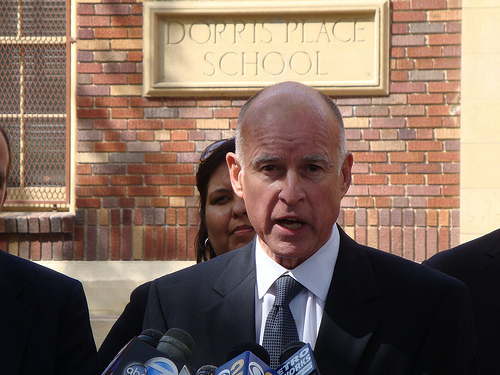 Governor Jerry Brown signed into law Wednesday a bill that will raise minimum wage to $10 per hour from $8. Currently, Washington has the highest minimum wage at $9.19 per hour.
Read: California's Minimum Wage Might Be Nation's Highest
The bill, which was widely supported by state Democrats, passed the state Senate with a 26-11 vote and the Assembly by 51-25. State Republicans opposed the bill and argued that the new measure would hurt small businesses and cause some low-wage workers to lose their jobs.
NBC reported that State Assemblyman Luis Alejo, who authored the bill, said in a statement that the measure would in fact help working people afford more living necessities.
"We have created a system where we pay workers less but need them to spend more," Alejo said in a statement. "That causes middle-class families to fall down the economic ladder. It's the reason our middle class is shrinking and the reason we are facing the largest gap between upper- and lower-income Californians in at least 30 years."
Read: California's Minimum Wage Hike Boosts Workers' Morale
Brown was originally opposed to the bill and cited concerns about California's shaky economic recovery, but agreed to support the measure if it was implemented gradually.
Minimum wage will be raised to $9 per hour by July 2014 and then to $10 per hour by January 2016.
Read the full story here.