Film and TV
Film Review: 'C.O.G.'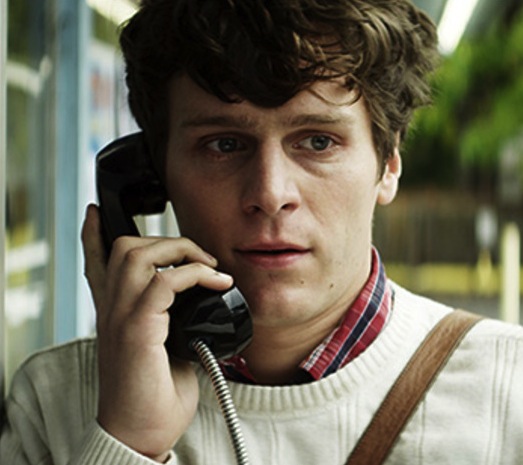 Writer-director Kyle Patrick Alvarez brings one of David Sedaris' works to life in "C.O.G." Alvarez presents poignant notions of class, sexuality, and religion in the film, yet ultimately fails to expand these concepts to their fullest potential.
We follow David (Jonathan Groff), an arrogant Yale graduate who steps outside his privileged, upper middle-class bubble to embark on a journey to the outskirts of Oregon where the common and "real" people dwell. David desires a change of pace in his life, perhaps to escape the scathing questions regarding his sexuality back home.
Seeking to cleanse his soul as a nomad, he immerses himself in a life of simplicity. He begins by working on a farm picking apples while wearing his dapper wool Yale sweater. He becomes the center of animosity amongst the working-class. David tries to befriend the people, yet displays forthright arrogance that sets the recurrent tone of confusion and contradiction throughout the course of the film.
As David bounces from place to place, he encounters significant individuals who guide him into the realms of sexuality and religion. One of these individuals is a Christian lobbyist by the name of Jon (Dennis O'Hare). Sharing everything from his beliefs about God to his clock craftsmanship, Jon becomes a mentor to David. He encourages David to become a C.O.G., child of God, but David, a self-proclaimed atheist, is reluctant - especially when he sees Jon using Christianity to spit out shocking bouts of anger and insults.
David, played by a fantastic Groff, disappointingly turns out to be a rather hollow character who doesn't possess enough depth to drive the story. Rather than being an active figure in his own tale, he becomes more of an onlooker.
The film displays a lot of potential for character and narrative depth with contentious themes, but Alvarez fails to take advantage of them leaving them conflicted and idle. Since his actors give great performances, it's a shame that we don't see their roles do them justice in "C.O.G."
On the surface, "C.O.G." is an entertaining film that follows a man stepping out of his comfort zone and displaying stupidity towards all things natural and domestic. There are also many ironic laugh-out-loud moments.
Nevertheless, the film concludes with unanswered questions about David's past and views on relevant subject matters he encounters on his journey.
Watch the trailer for "C.O.G." below.
Reach Staff Reporter Janet Lee here. Follow her on Twitter here.