Film and TV
Emmys 2013: What To Change And What To Lose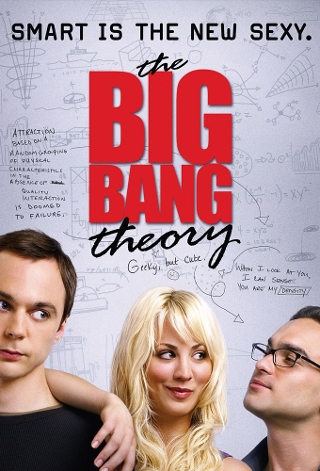 Are you tired of the same people winning, over and over again at these fancy-schmancy award shows?
In our minds, we can have whoever we want as winners on the Nokia Theater stage. Imagination is endless, and while it's nowhere near as impressive as the golden statuette, it can be a small step in repairing our broken hearts in time for next year.
"Big Bang" fatigue is fact, not theory
In the past, Parsons has won two other Emmys for his role as Sheldon Cooper in the quote-quote "geek comedy" show "The Big Bang Theory."
Parsons won in 2010 and 2011 for the same role on the top-rated CBS comedy. This would be fine if, you know, "TBBT" was actually a good show. Top-rated does not equate to top-quality. Parsons' performance is…fine, but the show, without the laugh track, is just a bunch of people making fun of a nerd with Asperger's. Humor should not be derived at the expense of its target demographic. It's not a show that praises and celebrates the inherent creative and communal aspects of geek culture, but rather preys upon the idea that, in the technology age, "nerd" and "geek" are buzzwords to latch onto.
If you celebrate a bad thing for its few good aspects, then it is going to continue ad infinitum. If we slowly but surely ignore "TBBT," it will fade into nonexistence and mercifully leave us in peace. Parsons is talented and can act well; I agree. But should he have a third Emmy win for acting...good enough...in a show that is offensive, awful and tasteless? People can like whatever they want to like, but the Emmys celebrate quality in television, so I beg to differ.
Seriously? Seriously, he won over Alec Baldwin, Jason Bateman, Don Cheadle, Louis C.K. and Matt LeBlanc? Baldwin, C.K., Cheadle and Bateman? Really?
"Modern Family" wins are old news
"The Big Bang Theory" didn't win (praise the Lord on high), but "Modern Family" did. Again. It's not that I have a problem with the show—I actually really enjoy it. It's just that the show has won so many times, and I feel that celebrating an array of shows is something devoutly to be wished.
Diversity is the hallmark of the so-called "Golden Age of Television," or whatever it is we happen to be experiencing right now. They keep saying this is the "Golden Age of Television," whoever "they" are, and I'm inclined to agree with them.
But for the love of God, can we, for once, recognize that there is more to the industry than two comedies? "30 Rock" had an exemplary final season; "Veep" and "Louie" have been consistently excellent in every episode and "Girls" proves that women can be, and have been (since forever), hilarious.
"Modern Family" has won for four consecutive years. You're a great show, guys, but maybe it's time to let someone else in the winner's box.
Ladies behind the camera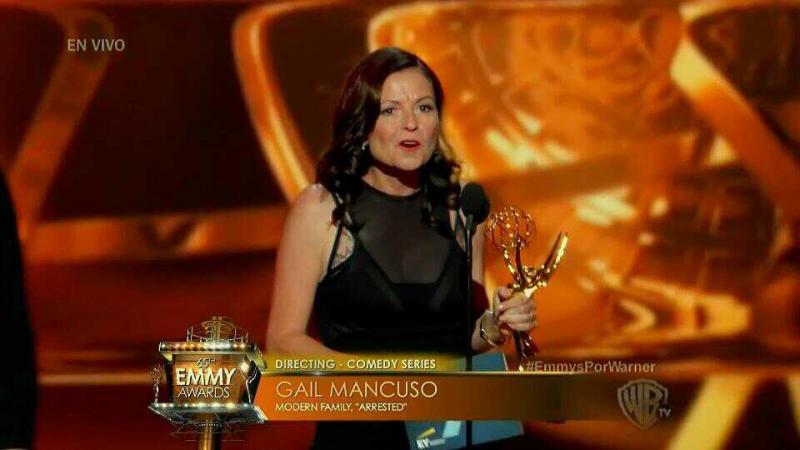 Yes, I'm a little fatigued with the "Modern Family" win, as mentioned above. However, Gail Mancuso, director for the "Modern Family" episode "Arrested" is the second woman in the history of the award show to win for Best Directing in a Comedy Series. Tina Fey and Tracey Wigfield is won for Best Writing in a Comedy Series, for the "30 Rock" episode "Last Lunch."
There were no women nominated for Outstanding Writing for a Drama Series (although two female directors were nominated for Drama). Lena Dunham is the first female triple threat to have been nominated for Outstanding Direction, Writing and Acting in a Comedy Series, although she took home no Emmys for her work on "Girls."
The TV and film industries have been historically male-dominated. For a woman to break into the business is a monumental feat in its own right, but to be nominated by the Academy for an award is downright impressive. While I don't think the categories should be split up by sex (á la the Acting categories), I do think that it would be extremely powerful for the industry to encourage equality behind the camera and recognize the achievements of women. I'm not saying that women should automatically win the Emmy for being a woman rather than on the quality of the work she produces; I'm saying that the nominating committee should reflect on the diversity (or lack thereof) of recognition.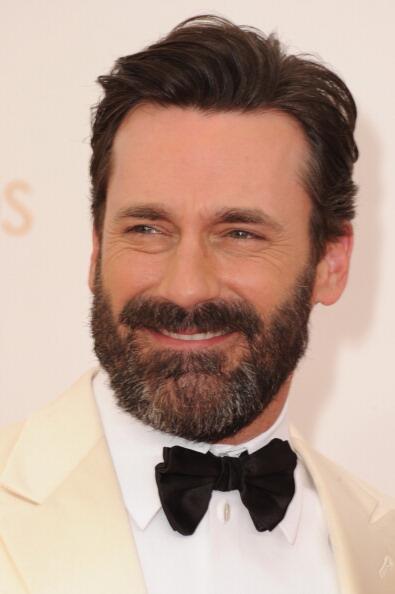 Bonus category: Worst beard
Mandy Patinkin's beard still frightens the hell out of me, but Jon Hamm's newly-grown facial hair is a close runner-up.
Lumberjack Jesus is not a good look on anyone, gentlemen. Beards are often unnerving and scary and I want no part in it. I'm not trying to tell you what to do, guys, but take into consideration that there is a very fine line between "handsome beardy man" and "definitely an axe murderer hiding in the backseat of the car."
Unless he's going for a role as a supervillain and the beard is a part of his character's costume, I'm going to suggest nixing it.
You can reach Staff Reporter Christine Bancroft here or find her on Twitter here.