Entertainment News
Emmys 2013: A-List Bill of Presenters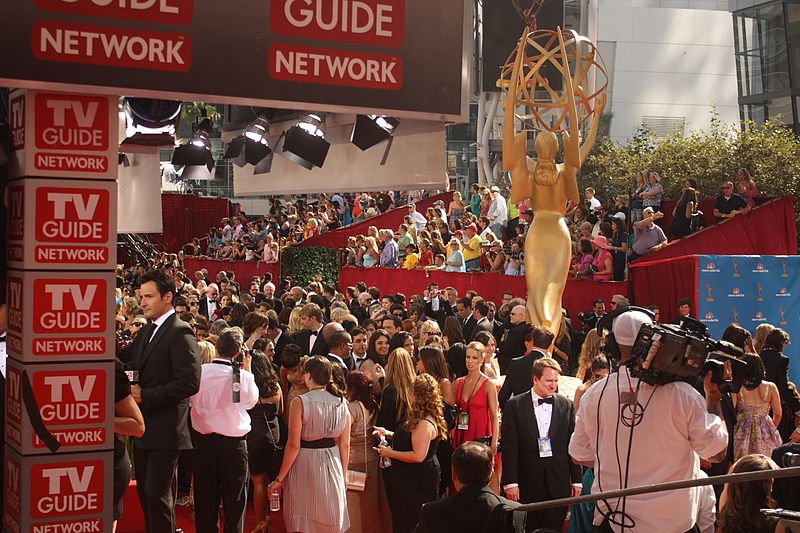 What would the Emmys be without a red carpet list of presenters? The 2013 Emmys has set itself up for a very entertaining night with star presenters who are everything from funny to sweet to a little outrageous. Duos and solos alike will be announcing the winners of these prestigious awards. With the anticipation rising, let's dive into who the presenters are.
The presenters' bill hit the ground running with a few well-known and talented celebrities. Five-time Primetime Emmy Award nominees Michael Douglas and Matt Damon were the first 65th Emmys presenters to be announced. Not only is this Douglas and Damon's first time presenting at the Emmys, but they are also nominated for their roles in "Behind the Candelabra."
These presenters are sure to keep you laughing when you're ready to cry after your favorite nominee doesn't win. "The Millers" co-stars Will Arnett and Margo Martindale will keep everyone on their toes with a few good jokes. The laughs will continue to roll with late-night talk show host Jimmy Kimmel, who will keep the night entertaining. Sure to add some of her Gloria Delgado-Pritchett humor is Best Supporting Actress nominee Sofia Vergara. Rounding off this hilarious groups of presenters is "Brooklyn Nine-Nine" star, Andre Braugher.
These presenters are veterans when it comes to the Emmys, as many of them have already won one, or several, Emmys. "Breaking Bad" star Bryan Cranston is a three-time consecutive winner for Outstanding Lead Actor in a Drama Series. "Homeland" CIA agent Claire Danes has won Lead Actress in a Drama Series, and "30 Rock" star Alec Baldwin is a two-time Emmy winner.
The solo presenters are sure to pull their own weight, but the duos will have each other to lean on. This might feel like déjà vu, but it is not the Golden Globes. This time, it's the Emmys. Tina Fey and Amy Poehler will return as a presenting duo and with their abilities to play off of each other's comedic vibes, there's no doubt they will deliver. They are also nominated for their respective roles on "30 Rock" and "Parks and Recreation."
A fictional duo on-screen and soon to be duo presenters off-screen are "Mom" co-stars Anna Faris and Allison Janney. Their chemistry on-screen will definitely come out during their time on stage together, with a few "Mom" jokes popping in along the way. Another duo taking over the stage will be first-time Emmy nominee Kerry Washington and four-time Emmy award nominee Diahann Carroll. These two, whose similarities have been compared before, will be bringing their outstanding talent to the stage. Rounding off the duo teams will be a sister act--Emily and Zooey Deschanel will be presenting together at the 2013 Emmys as well.
After taking a look at the 2013 Emmys' presenter line-up, there is no doubt that the jokes will be endless. Each of these presenters will bring their own splash of humor and together, should pull of an awards show to remember.
For a full list of presenters, click here.
Remember to check out Neon Tommy's full coverage of the 2013 Emmys here.
Reach Staff Reporter Emily Thornburg here.