International
Countries That Have Not Banned Chemical Weapons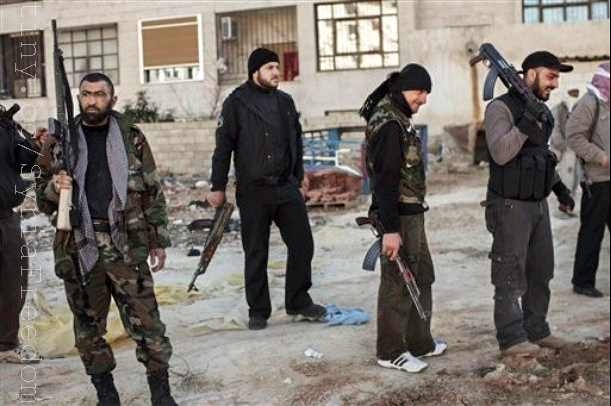 Syria must destroy all of its chemical weapons material and equipment within the first half of 2014, according to the U.S.-Russia plan to dismantle the country.
Syria joins the ranks of nearly 190 nations in the world, but it leaves behind six countries who have yet to fully commit to the agreement: Israel, Myanmar, North Korea, Egypt, South Sudan and Angola.
SEE ALSO: The Chemical Weapons Convention: What You Should Know
ISRAEL & MYANMAR
Israel and Myanmar have agreed to ban the use of the chemical weapons, but both countries have yet to ratify the agreement.
Israel refused to hand over its stash of weapons, but may soon feel pressure from Russia and United States. A Channel 10 report said Israel is now concerned the deal between the United States and Russia, which will destroy Syria's chemical weapons, may eventually push Israel to do the same.
Incidents regarding the use of weapons of mass destruction in Myanmar have also surfaced. A series of reports claimed the country continued to be heavily involved in a chemical weapon program that started in the 1980s.
SEE ALSO: U.S. And Russia Reach Agreement On Syrian Chemical Weapons
NORTH KOREA
North Korea has a large arsenal of chemical weapons, but its closest ally China might be pressuring it to limit production of its weapons. China expressed concerns over North Korea's missile launches and nuclear testing, said Fox News. Secretary of Defense Chuck Hagel warned that North Korea's collection of chemical weapons posed a threat to South Koreans and thousands of United States troops in the area.
EGYPT
Attention has also to been drawn to Egypt and its potential stash of weaponry. In the 1960s, the Egyptian government was accused of using chemical weapons in Yemen's civil war against royalist forces. According the Wall Street Journal, a senior Egyptian official expressed the need for countries like Israel to destroy all weapons but said potential ripple effects from Syria's decision would rely on "how the Arab governments decide to play it."
ANGOLA
While Angola has denied the use of chemical weapons, multiple reported incidents of chemical weapons have suggested otherwise. In 2007, Rogelio Pfirter, director general of the Organization for the Prohibition of Chemical Weapons, stated that Angola "fully supports" the Chemical Weapons Convention. However despite the alleged support, Angola has not taken any steps towards to signing the treaty.
SOUTH SUDAN
South Sudan, who recently achieved independence in 2011, allegedly used chemical weapons against civilians. Efforts proposed by the United Nation to eradicate weaponry have failed.
Read more of Neon Tommy's ongoing coverage of Syria here. Read more at Newstatesmen here.
Read Staff Reporter Rachel Scott here. Follow her on Twitter here.