National
Companies React To Affordable Care Act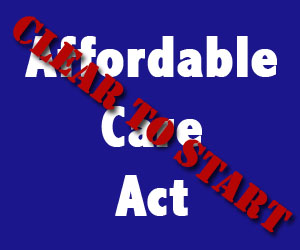 After
years
of waiting, people will finally be able to reap the benefits of the Affordable Care Act, commonly referred to as Obamacare. Some people, however, will suffer the negative consequences of the landmark legislation due to employer repurcissions.
Healthcare exchanges will be available starting Oct. 1, but due to a "glitch" they will open on Nov. 1 for small business owners.
Under the Affordable Care Act, companies with fifty or more employees must provide health coverage for employees who work an average of thirty or more hours or more per week. This portion of the law was delayed over the summer, and will take effect in 2015 and not 2014.
Nevertheless, the commercial sector has found loopholes to this provision.
Many companies have reduced employee hours to fall below the thirty hour minimum that would make them eligible for employer-funded healthcare.
Many companies claim that Obamacare is not the reason for the change.
On Aug. 18, Forever 21 "reclassified" some full-time employees to part time, reducing their hours to 29 1/2 per week, just below the threshold needed to provide insurance under the Affordable Care Act.
The Huff Post also reported, "Newly part-time workers who were enrolled in medical, dental, vision and voluntary plans will also see their coverage cut off on Aug. 31…" There is no mention of Obamacare in the company memo to employees where the retailer announced the changes.
United Parcel Service also announced a change in benefits, claiming that the changes are due to the Affordable Care Act. On Jan. 1, 2014, UPS will remove employee spouses from the company's benefits plan, if they can receive benefits from their own plan.
In March, CVS - the largest pharmacy chain in the country - mandated that employees who are on the CVS health plan get a "health screening," the cost of which would be covered by CVS, The Washington Post stated. The same publication reported that employees who did not go through with the test would pay more for health insurance. CVS did not return multiple requests for comment.
Trader Joe's - a Southern California based grocery store - is also changing how some employees receive health benefits. In a Sept. 12 statement the company said that more than half of the employees who buy healthcare off the exchanges - those working between 17.3 and 29.9 hours per week on average - will pay less "for comparable insurance." The company believes that because of "the calculator provided through Healthcare.gov…"
The statement says that the company says, "Each member of the Trader Joe's Crew who works more than fifteen hours per week will receive an addition of $500 in their paycheck in January 2014 to help pay for health care costs."
Starbucks Coffee, on the other hand, is not cutting employee benefits. The company is unique in that they offer most full-time and part-time employees health, dental and vision benefits. In a statement from Aug. 26, 2013, the company said, "Starbucks was one of the first U.S. retailers to offer affordable and comprehensive health coverage to eligible full- and part-time partners (employees) and their families...Partners who work an average of 20 hours per week or more have the option of two quality health plans."
Some employees are not taking their employer's changes. Members of Service Employees International Union, "the second largest union of public service employees" and "the largest property services union," Local 1 went on strike Tuesday, Sept. 24, in Columbus. The janitors protested against Professional Maintance for cutting employee's hours. The company said the Affordable Care Act is why hours were cut.
Reach Senior Reporter Max Schwartz here; follow him on Twitter here.