National
Chobani Yogurt Issues Recall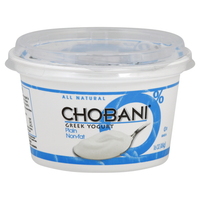 Chobani released an official statement Friday claiming the mold found in its yogurt does not carry disease after the brand widely recalled the product for fear of E.Coi and other harmful bacteria earlier this week.


Containers were reportedly "bursting in refrigerators."

Chobani also stated that "Consumers who have purchased the product should discard the product and can contact the company's Customer Loyalty Team at chobani.com/care to coordinate replacements or refunds."

Chobani is the biggest maker of Greek yogurt and known for their protein-rich essentials.

Refunds are available for the yogurt that is best by Sept. 11, 2013 to Oct. 7, 2013. However, the company is apparently trying to prove that the yogurt is only contaminated in the Wisconsin stores.

Officials identified the cause of the mold as "Mucor circinelloides," which (in simpleton terms) is a mold that is grown in the soil and must have occurred because Chobani does not use preservatives.

A Chobani spokesperson, Nicki Briggs, said that although there was no evidence of contaminated yogurt while leaving many production facilities, the mold originated from an Idaho plant that represents five percent of total production.

Hamdi Ulukaya, CEO of Chobani, said in an interview that, "Everybody in the company took this hard. It shook us up."

Chobani hopes to assure customers that the voluntary recall has taken 95% of the yogurt off the shelves and that the rest is perfectly healthy for consumption.

Check out Chobani's Facebook page for more information.

Reach Staff Reporter Jillian Morabito here.