Arts+Culture
Film Review: 'Mademoiselle C'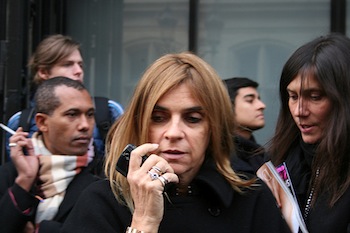 "Erotic-chic" is how Carine Roitfield, the former editor of French Vogue, defines her fashion shoots.
The Roitfield style is captured in the documentary "Mademoiselle C", which gives an overview of her glamorous life and her newest project, CR Fashion Book.
Paris-born Roitfield is to many the Anna Wintour of the French fashion world. For Americans, her name may be less well known than Wintour's, although her style and voice have inarguably helped shape fashion trends of the past several decades.
Prior to the film, I had never even heard of Ms. Roitfield and I was shocked that I had no clue of who she was especially given her very accomplished career.
Roitfield has been in the fashion industry for decades. In addition to being a former model and stylist for Elle Magazine, Roitfield was the editor-in-chief of Vogue in Paris from 2001 until 2010 when she resigned. In 2012 she had a new role and project. She became the founder and editor-in-chief of CR Fashion book, her very first publication.
This is where the documentary presumably begins.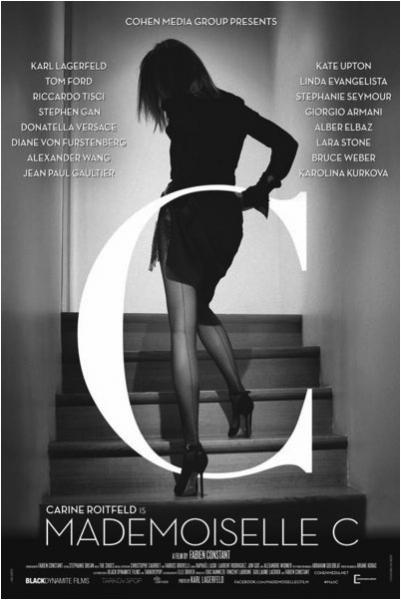 Her style has previously been categorized as porno-chic, a label she disavows and rather ops for the term erotic-chic.
"Porno, you show everything. Erotic, you are dreaming about something, about another world. I know porno-chic is nicer to say—it's quicker—but I prefer erotic-chic. I try not to show everything," Roitfield said in an interview with the New York Observer.
The film narrows in on Roitfield's journey of creating and completing CR Fashion Book through several fashion shoots. Each shoot is unique, whimsical and meant to tell a story, Roitfeld says.
Fantasy is another important element to her shoots. Roitfield confesses that when she thinks of a magazine, she thinks of a dream world where she can channel her rebellious ideas.
This rebellious nature can be most seen in one of her fashion shoots where a topless model, hardly concealed by a flowing sheer-plum scarf, struts down an imaginary runway on a graveyard.
"Its sublime," Roitfield cheerfully says.
Throughout the film, Roitfield says she wants to make her book standout through interesting shoots done in very different ways. One of her shoots is done at nighttime, something Roitfield and her posse deem as very unique. Her crew also suggests that CR Fashion Book have a duel cover. Although the shoot and both covers were nice overall, it didn't really strike me as something particularly titillating, yet I was left feeling like I wanted to check out her fashion book anyway.
The film also features a chalk full of fashion moguls and celebrities like Kanye West, P-Diddy, Beyoncé, Diane Von Furstenberg, Donatella Versace and Tom Ford.
Aside from her work with CR Fashion Book, the documentary focuses on the importance of family. Her pregnant daughter was the inspiration for both covers of her fashion book after all.
By the end of the film, the fashion book is completed and its set to be a biannual publication. The film is inspirational and left me feeling like I wanted to meet Roitfield. She was portrayed as a very hard working woman who is also centered and genuinely kind. Despite her success and status, she makes people around her feel comfortable and happy.
Tom Ford described Roitfield as the ideal woman, and I can now understand where he was going with that. Roitfield is both stylish and driven.
Check out the official trailer for "Mademoiselle C" here:
Reach Staff Reporter Susy Guerrero by email here.