Arts+Culture
An Evening At The Bootleg Theater With Award-Winning Slam Poet Andrea Gibson
Love. War. Depression. Heartbreak. Human Rights. Defeat. Anger. Passion. Bullying. Freedom. Hope.
Award-winning slam poet Andrea Gibson envelopes these subjects with a flood of shameless, unbridled emotion with which she constructs her work.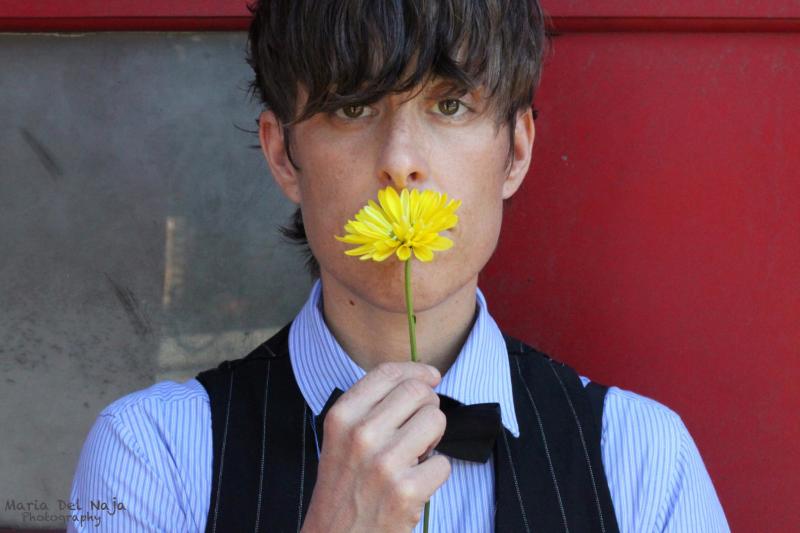 On Sunday evening, I approached the Bootleg Theater and was welcomed by a congested line of literary fanatics, which extended from the theater's entrance, down the sidewalk to the street corner. I waited anxiously amongst a herd of individuals all bursting with excitement.
As we were gradually funneled into the quaint, dimly lit theater, the audience's energy was tangible. Our shoulders brushed against one another as we packed into the space with our necks extending upward toward the stage.
After an impressive performance by Los Angeles-based actor and poet, Jeremy Radin, Andrea Gibson ascended the stage. The theater exploded with cheers and shrieks of "I love you" while the poet humbly expressed her gratitude to her fans. From the start, Andrea allowed her audience members to feel less like spectators and more like peers, in the company of friends. Before performing, she asked if anyone had seen her performance at Long Beach, and then explained that although she was wearing the same clothes as she had been at the previous show, "I did wash them before wearing them again!" Andrea chuckled, as did the audience. This exchange, however small, established the mood of the evening - one of sincerity with a kick of fearlessness to act exactly as you feel.
When the poems began, it was as if the theater inhaled a collective breath and trapped it inside its ribcage. The power in Andrea's words cascaded from her mouth as she commanded the stage, her voice rising and falling with the dips of the phrases. It was incredible to see the poet's transformation while performing, in contrast to her colloquial interactions with the audience members in between poems. During a particularly personal piece, entitled "A Letter to the Playground Bully from Andrea, Age 8 1/2," her voice swelled in spite of the poems topic, and what was an originally shy and endearing disposition suddenly evolved into one of great strength. It is a difficult feat to grasp one's painful memories and convert them into art, but Andrea does so with ease and grace.
I learned a great deal about Andrea Gibson as the evening progressed; she readily disclosed intimate details of her childhood, her romantic endeavors, and her personal demons. Perhaps most importantly, it was especially awe-inspiring to learn that, despite hours spent ogling her enchanting performances on YouTube, Andrea Gibson is a real, authentic, and incredibly genuine human being. Her overwhelming talent was evident long before I entered the Bootleg Theater, but it was her compassion, quirky humor, and unabashed honesty that struck me so vividly. Whether she was reciting a heartfelt letter to her beloved dog, Squash ("A Letter to My Dog Exploring the Human Condition"), or a raw, touching account of a battle with her body ("I Sing the Body Electric, Especially When My Power's Out"), it is clear that Andrea is able to feel every emotion so ardently that her listeners can feel them, too. Andrea Gibson possess the ability to identify even the most minute sensations and use them to conjure the fire behind each line of her poetry.
The boldness with which she voices her opinion is both astonishing and inspirational. Andrea forged a bond between herself and her audience on Sunday night, one of trust and beauty and mutual appreciation. In what was possibly her most moving gesture of the evening, Andrea introduced her final poem in honor of a suicide prevention organization that she co-founded, Stay Here With Me. She proceeded to perform her tear-inducing poem, "The Nutritionist", which tugs on the hearts of all those who have experienced any form of depression. As the tension in the poem progressed, Andrea's words permeated the ears and chests of every one of us sitting before her; we were one being, simultaneously chanting Andrea's final words of liberation: "Live. Live. Live." When Andrea spoke, it was as if those were the words for which we had been desperately longing, even if we had never heard them before.
Reach Staff Reporter Emily Mae Czachor here.