National
Agricultural Prices Drop, Drive Down U.S. Exports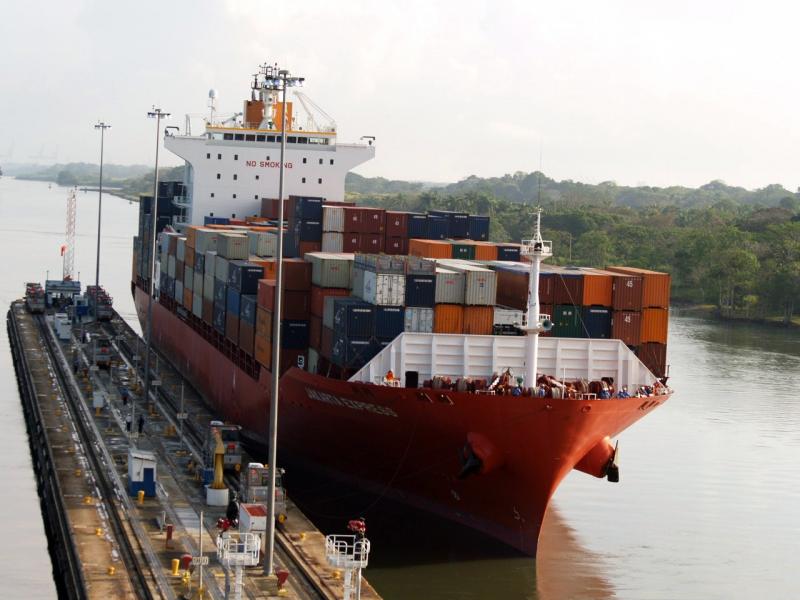 Export prices in August fell for the sixth consecutive month, driven by falling agricultural prices, according to data released Thursday.
But there's one export that remained unchanged: air freight.
Prices for shipping cargo via airplane held steady after posting three straight months of declines, according to the Bureau of Labor Statistic's monthly import/export price index.
The import export price index is one of the key indicators used to determine inflationary trends, along with the producer and consumer price indexes. And the steady decline in the prices of goods – from corn to oil – shipped and sold abroad could point to deflation further down the road.Air freight is one of the classes of goods the comprise the import export price index. After all, money changes hands when goods are moved to and from other countries, including for shipping costs.
But as shipping goes, air freight is a luxury option. More than 12 times the cost of ocean cargo, air freight is reserved for speedy deliveries of everything from bespoke watches to delicacies like a case of Sancerre, straight from the Loire Valley.
The leveling off of export air freight after steady declines is partly attributable to increased demand from emerging markets, particularly Latin American countries, along with signs of an end to shakiness in European markets, according to the International Air Transport Association.
"There is still a lot of capacity right now," said John Wratschko, the Los Angeles-based exports manager Norman Krieger, Inc., a customs brokerage.
"A couple of months ago it was a different story," Wratschko said.
Air freight prices edged up during the winter and last fall, and for the year, freight export prices have increased 2.1 percent.
The August report showed that export prices overall dropped by 0.5 percent and fell by 1.1 percent this year, which may indicate deflationary pressure.
For Americans schooled on the virtues of thriftiness, it's tempting to think that lower prices are always better. But if consumers think prices will drop more, they wait. And when cash stands still, so do the goods on the shelf and the shipping containers at the port.
It's a potential problem that federal officials are watching. Federal Reserve Chairman Ben Bernanke told Congress earlier this summer that he is aware of the risks of low inflation and the possibilities of deflation, according to transcripts.
In earlier reports and transcripts, however, Bernanke cautioned against making decisions based on one-off fluctuations in prices, such as in food and energy.
And this month's decrease in export prices was attributed to 4.3 percent drop in agricultural prices – the largest such plunge in nearly two years. Last summer, a box of grapefruit brought in $10.33 – while this August, the bitter citrus fetched $6.36. And corn, the oil of the nation's heartland: $6.02 per bushel, down by more than $1.50 in just a year.
Meanwhile, fuel prices rose 0.5 percent, masking a 0.2 percent drop in the prices of non-fuel imports. Non-fuel imports' prices were driven by falling prices for industrial goods and materials.
Import and export price data for September will be released on October 10, 2013.
Reach Staff Reporter Matt Hamilton here and follow him on Twitter here.