Music
9 Musicians To Follow On Twitter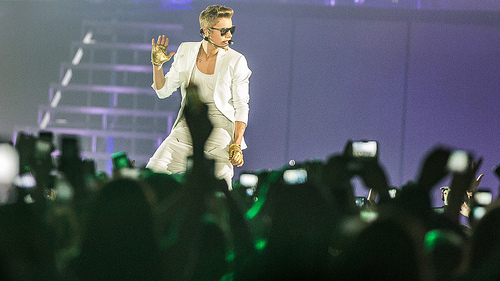 Fun fact:
Eight out of the top ten
most followed people on
Twitter
are musicians.
The social media network probably had this in mind when they released their special music app, Twitter Music, earlier this year.
Although more and more people are getting on Twitter, musicians - especially those looking to make it big - have always used Twitter as a platform for promoting and marketing their work. However, other more established artists like Eminem don't have very active accounts, only tweeting when they have new music or tours to promote.
But it's not all about self-promotion, most artists and celebs also like using the social media site as a more direct means of communicating with their fans.
So, to help you decide who to follow, here's a list of nine musicians who love saying things in 140 characters or less (unfortunately, Kanye West doesn't make this list, because he deleted all of his earlier tweets in order to reveal the release date of "Yeezus").
Reach Staff Reporter Michelle Tiu here or follow her on Twitter here.