Film and TV
7 Big Acquisitions At The 2013 Toronto International Film Festival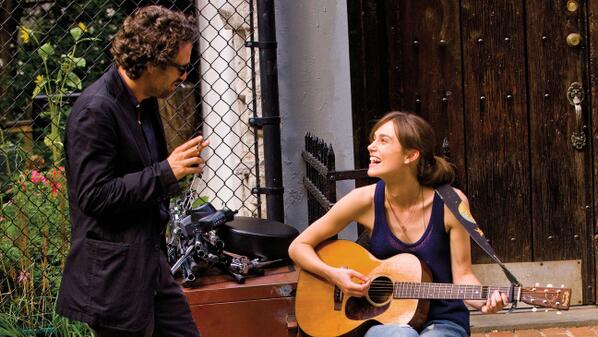 This year's Toronto Film Festival is only a little over half over and film acquisitions keep piling up.The stars of the festival, like "12 Years a Slave" and "Gravity," already had distributors before getting to Toronto. So what about the other films? The ones for whom the festival is a make or break experience, determining how their film gets exposure? Here we'll outline seven of the biggest acquisitions to come out of Toronto so far this year.
1. The Hollywood Reporter confirms Well Go USA's acquisition of "McCanick." The film takes place over a single day while a narcotics detective searches for a young drug criminal who has a connection to his past. It stars Cory Monteith as the young drug addict, which gives the film an unfortunate irony hanging over its release. He acts alongside Mike Vogel and Rachel Nichols with Josh C. Waller as director and Daniel Noah as writer. The distributors slate the film for an early 2014 release.
2. CBS Films has scooped up "The F Word," the new romantic comedy starring Daniel Radcliffe and Zoe Kazan, according to Deadline. The film surrounds the two actors as a man and woman who meet at a party and feel a spark of chemistry. But, because of his recent breakup and her serious boyfriend, they decide to try it out as just friends (which, as we can assume, doesn't work out). The film is an adaptation of playwright T.J. Dawe's Toothpaste and Cigars with Michael Dowse directing Elan Mastai's script.
3. "Life of Crime," which has yet to premiere at the Festival, has found a distribution home with Roadside Films and Lionsgate according to The Hollywood Reporter. "Life of Crime" is based on Elmore Leonard's novel "The Switch." The film stars Jennifer Aniston, Mos Def, John Hawkes, Isla Fisher, Will Forte, and Tim Robbins. It follows two friends from jail who decide to commit one last crime after their release. These two men have previously appeared on screen in Quentin Tarantino's "Jackie Brown." The release date has yet to be announced.
4. Deadline describes the old-school bidding war for "Can A Song Save Your Life" that ended with The Weinstein Company on top. And boy is that top up high: the deal guarantees a $7 million guarantee for the US, one of the biggest numbers of the festival so far. The movie is about a music executive (Mark Ruffalo) who befriends a young singer-songwriter (Keira Knightley). It comes from "Once" director John Carney, so we can expect this movie to provide a sensational soundtrack if nothing else. The film also stars Hailee Steinfeld, Catherine Keener, Adam Levine, and Mos Def.
5. Jason Bateman's "Bad Words" created a bidding war of similar intensity. Deadline reports how Focus Features came out as the winner. They're paying around $7 million for worldwide rights to the film and plan on releasing the film in 2014. "Bad Words" marks Jason Bateman's directorial debut. He stars as a man who finds a loophole in the rules of the National Spelling Bee, allowing him to compete alongside over-worked pre-teens. A reporter follows him through the process as he beats his unassuming competitors and befriends a young Indian boy. Kathryn Hahn and Rohan Chan star alongside Bateman, with Allison Janney, Ben Falcone, and others in the supporting roles.
6. "Foreclosure" is representing the horror side of the festival spectrum, with Variety reporting how it closed a deal with Virgil Films for US release. This acquisition plans to include VOD as part of its release structure—a move that has become more and more popular with recent films. "Foreclosure" stars Michael Imperioli as a man who goes to the house of a dead relative with his son and father-in-law. True to horror fashion, this vacation goes awry in the most terrifying of ways. The film comes from writer-director Richard Ledes and is set for a first-quarter release.
7. Deadline reports a $2-3 million dollar sale of "Fading Gigolo" to Millenium Entertainment. John Turturro writes, directs and stars in the film as a man who hopes to become a professional gigolo in order to raise money for his friend. This friend is Woody Allen in a rare appearance outside one of his own works. Vanessa Paradis, Live Schreiber, Sharon Stone, Sofia Vergara, and a parody of the "American Beauty" movie poster have supporting roles. This is John Turturro's fifth venture as writer-director.
Reach Staff Reporter Annie Lloyd here. Follow her on Twitter here.