Entertainment News
32 Things We Love About Beyoncé In Honor Of Her 32nd Birthday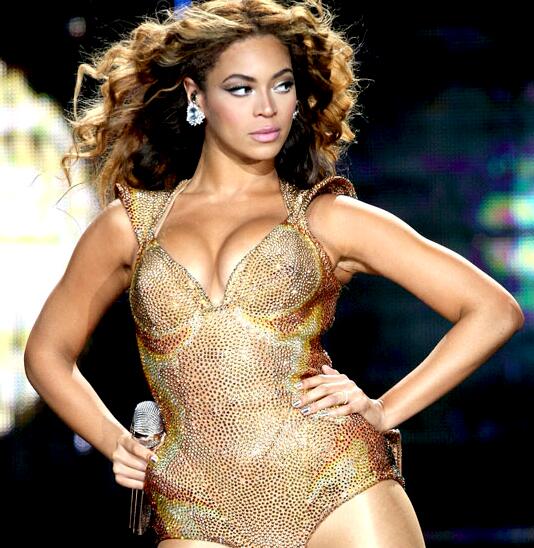 Beyoncé's not just a singer - she's a mother, a wife, a feminist, a power player, a designer, a dancer, an inspiration, an icon, a queen. At this point in her career, there seems to be little Beyoncé hasn't done. She's performed for not one, but two inaugurations, blacked out a Super Bowl, won 17 Grammys, had her own HBO special, and that's all within the past four years (well, 7 out of the 17 Grammys, anyways). So, in honor of her 32nd birthday, we're counting down 32 of her best and brightest moments. Without further ado…
1) Musically active since the age of 5, Beyoncé's been singing longer than Rihanna or Lady Gaga have been alive.
2) "Single Ladies." Kanye West may have faced public condemnation, being called a "jackass" by President Obama, and the harsh words of a Taylor Swift revenge song, but he was so right - "Single Ladies" is the best video of all time.
3) Who says the days of letter writing are over? Bey writes out her feelings on all sorts of occasions, ranging from the Super Bowl to her support for President Obama.
4) Three words – "Dream Girls," "Listen."
5) Maya Rudolph has said her favorite "Saturday Night Live" wig is the Beyoncé one. No surprise there.
6) I dare anyone to hear the words "to the left," and not immediately sing back "to the left, everything you own in the box to the left." That's Beyoncé's influence at work, people.
7) She never forgets to give back. As she wrote on the Charity page of her website, "In everything I am, with everything I do, I have to give back, I have to reach out. We are all in this together."
8) Her March cover of Vogue was the best selling issue of the year thus far, outselling Michelle Obama's cover by 60,000 copies.
9) Sorry Brangelina, Beyoncé and Jay Z are Hollywood's true power couple. Have been since 2003.
10) Her Tumblr. If there were ever an accurate glimpse into the life of Queen Bey, this would be it. From onstage action shots to quiet, intimate portraits with her daughter, there is nary a moment Bey doesn't share with her fans.
11) On dealing with criticism and negativity – "Whenever I feel bad, I use that feeling to motivate me to work harder. I only allow myself one day to feel sorry for myself. I ask myself, 'what are you going to do about it?' I use the negativity to fuel the transformation into a better me."
12) Without Beyoncé's fame, the world would never know Solange.
13) Press play. Get chills. Repeat.
14) Her activism. Beyoncé and Jay Z made national headlines when they attended Justice For Trayvon rallies in July.
15) BLUE IVY. Enough said.
16) Her enviable group of A-list besties, from the Obamas to Gwyneth Paltrow and Chris Martin to Oprah.
17) #BowDown
18) Twerk may have been added to the dictionary this past week, but thanks to Beyoncé and her, ahem, assets, bootylicious has been there for over a decade.
19) Those dance moves. Damn.
20) R.I.P. pixie cut, you were fierce for like the three days you existed.
21) That time she hijacked Coachella.
22) Her empowering quotes - "Your self-worth is determined by you. You don't have to depend on someone telling you who you are." Read 10 more of Beyoncé's best truisms here.
23) With some help from Lady Gaga, she kinda, sorta made mass murder look sexy.
24) You could get HBO to watch "Game of Thrones" or "Boardwalk Empire." Or you could get HBO to watch "Life Is But A Dream" on repeat. Your decision.
25) As a self-professed "modern day feminist," Beyoncé has spoken out for all women, saying "I do believe in equality. Why do you have to choose what type of woman you are? Why do you have to label yourself as anything? I'm just a woman and I love being a woman."
26) She only has the most gracious words for her Destiny's Child sisters, Kelly Rowland and Michelle Williams.
27) Met Gala 2012, and….
28) Met Gala 2013.
29) She makes two expired trends (vampires, grills) acceptable again with just one image.
30) In case you ever forgot the definition of the word DIVA.
31) Those hairflips.
32) Basically, Drake got it right.
In short - Who run the world? Girls! Beyoncé.
Reach Senior Entertainment Editor Kelly Hanelt here. Follow her on Twitter here.