NFL
2013 NFC South Division Preview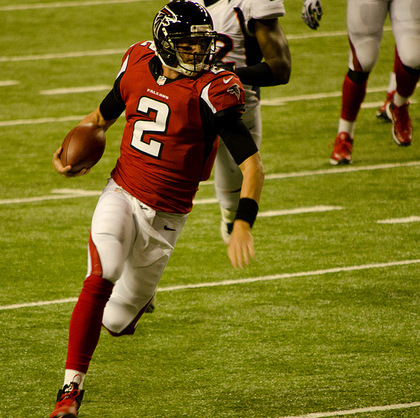 Atlanta Falcons
Additions: RB Steven Jackson, DE Osi Umenyiora, CB Desmond Trufant (draft), CB Robert Alford, DE Malliciah Goodman, TE Levine Toilolo.
Subtractions: RB Michael Turner, OT Tyson Clabo, C Todd McClure, DE John Abraham, DT Vance Walker, CB Brent Grimes, CB Dunta Robinson, S Chris Hope.
Biggest Concern: The offensive line is certainly the biggest concern for the Falcons heading into this season. The loss of tackle Tyson Clabo and center Todd McClure are going to make it a lot harder on Matt Ryan and Steven Jackson. Clabo was rated a top-15 tackle in the league last year and only missed one game through five seasons with Atlanta. Third-round selection (2012) Lamar Holmes will have the daunting task of replacing Clabo at right tackle. McClure has been with the Falcons since 2000 and will be replaced by second-year center Peter Konz.
Player to Watch: Steven Jackson is Atlanta's X-factor this season. They have had success running the ball in the past few years with Michael Turner but Steven Jackson is a whole different beast. He will open up the field for Ryan which will give Julio Jones and Roddy White a chance to do what they do best. Atlanta can be a scary team if they stay healthy.
Prediction: 11-5. Although the Falcons improved this offseason, they still have tough games against New England, Seattle, San Francisco, Washington, and New Orleans twice.
New Orleans Saints
Additions: TE Benjamin Watson, OT Jason Smith, DE Kenyon Coleman, OLB Victor Butler, CB Chris Carr, CB Keenan Lewis, S Kenny Vaccaro, OT Terron Armstead, NT John Jenkins, WR Kenny Stills.
Subtractions: RB Chris Ivory, WR Devery Henderson, OT Jermon Bushrod, DT Sedrick Ellis, OLB Jonathan Casillas, CB Johnny Patrick.
Biggest Concern: Just like the Falcons, the Saints will be struggling with their offensive line. With the loss of Jermon Bushrod, New Orleans looks to either Charles Brown, Jason Smith, or Terron Armstead to step in at left tackle. Smith has been a bust since he was drafted in 2009 and Armstead was a third-round selection in this year's draft so it seems to be Charles Brown's job to lose.
Player to Watch: Junior Galette has 9.5 sacks over the past two seasons with only two starts. With the Saints switching to a 3-4 defense he should see a lot more action and increase his sack total considerably.
Prediction: 9-7. New Orleans starts the season off with a relatively easy schedule but faces the 49ers, Falcons, Seahawks, and Rams from Week 11 to Week 15. They close out the season against the Panthers and Bucs which are very winnable games but after a rough four weeks, look for them to drop a game here.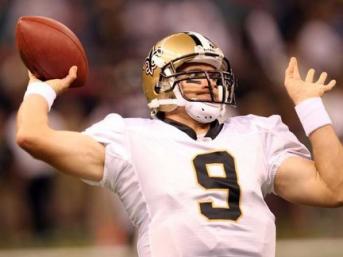 SEE MORE: 2013 AFC South Division Preview
Carolina Panthers
Additions: WR Ted Ginn Jr., WR Domenik Hixon, LB Chase Blackburn, CB Drayton Florence, S Mike Mitchell, DT Star Lotulelei, DT Kawann Short, G Edmund Kugbila, LB A.J. Klein, RB Kenjon Barner.
Subtractions: WR Louis Murphy, DT Ron Edwards, OLB James Anderson, OLB Jason Phillips, CB Chris Gamble.
Biggest Concern: The losses of James Anderson and Jason Phillips at outside linebacker will really hurt the Panthers this season. Although they still have Thomas Davis and Jon Beason at the position, these guys have missed a ton of games due to injury. Davis has torn his ACL three times and missed 27 games from 2009-2011 while Beason has played five games in the past two years. The Panthers won't have much margin for error with this linebacker core.
Player to Watch: Cam Newton. He had a rough season last year following his breakout rookie season, seeing his numbers decline in completion percentage, yards, touchdowns, fumbles, and QB rating. The addition of Ted Ginn Jr. should help him out with the deep ball.
Prediction: 4-12. The defense will be worse than last year and if Cam Newton doesn't have a superb season, the Panthers have no chance of even being .500.
Tampa Bay Buccaneers
Additions: RB Brian Leonard, WR Kevin Ogletree, TE Tom Crabtree, DT Derek Landri, OLB Jonathan Casillas, S Dashon Goldson, OT Gabe Carimi, CB Darrelle Revis, CB Johnthan Banks, QB Mike Glennon, DT Akeem Spence, DE William Gholston.
Subtractions: RB LeGarrette Blount, TE Dallas Clark, DE Michael Bennett, DT Roy Miller, OLB Quincey Black, CB E.J. Biggers, S Ronde Barber.
Biggest Concern: Defensive end. The Buccaneers had the third lowest number of sacks last season with 27 and lost Michael Bennett, who recorded nine sacks. Darrelle Revis and Dashon Goldson may have some trouble if the defensive line can't get to the quarterback.
Player to Watch: There are two players to watch for the Bucs this season: Darrelle Revis and Dashon Goldson. The Bucs did a great job improving their secondary this offseason with two hard-hitting, defensive monsters. Revis is coming back from a torn ACL, which may not be as bad as most think after watching Adrian Peterson last season. Goldson will look to continue his dominant play that he showed in San Francisco.
Prediction: 9-7. The Buccaneers schedule isn't too difficult and with some improvement from Josh Freeman, can make the playoffs as a Wild Card team. I believe the improved secondary will win some games for the Bucs.
Reach Staff Writer Matt Padavick via e-mail.