Entertainment Podcasts
The Post Credis Podcast: 'The World's End' & 'You're Next'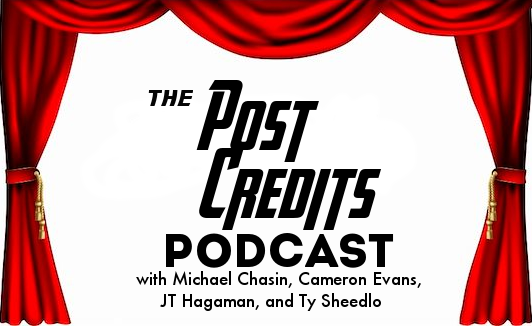 Michael, Ty, Cameron, and Mike discuss some of the great releases last weekend had to offer, including "The World's End," "You're Next," and "Ain't Them Bodies Saints," plus a chat about the Batman casting news.
Did Edgar Wright, Simon Pegg, and Nick Frost finish off the Cornetto Trilogy in style? Is "You're Next" the kind of horror movie we were hoping for to close out the summer? And are we any more excited about the future of DC on film with Ben Affleck donning the cowl?
Answers to all these questions and more on this lively episode of the Post Credits Podcast.
For more Post Credits goodness, check out all our back episodes here, like us on Facebook, rate, review, and subscribe on iTunes, and email [email protected] with any suggestions for "The World's End" drinking game.
You may need: Adobe Flash Player.