Sports
NFL Reaches Settlement In Concussion Lawsuit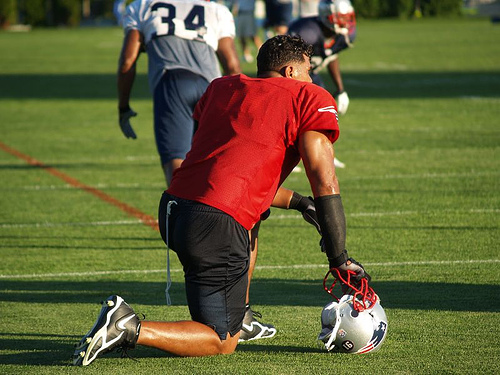 The Associated Press reports that the National Football League has reached a tentative $765 million settlement Thursday in a lawsuit filed by over 4,500 of their former players who have suffered major physical and concussion-related brain injuries.
Thousands of former athletes have sued the NFL in the past two years, accusing the league of concealing the concussion-related injuries that come from blows to the head while playing football and can lead to dementia and Alzheimer's. The plaintiffs include the family of All-Pro linebacker Junior Seau, who committed suicide last year and was later revealed to have suffered from chronic traumatic encephalopathy (CTE), a degenerative disease caused by multiple concussions.
As part of the settlement, all former players will be eligible for financial compensation based on their physical condition, with up to $5 million going to those suffering from Alzheimer's and up to $3 million to those with dementia. Families of players that suffered from CTE, such as Seau's, could receive up to $4 million. The NFL will also pay for its former players' medical exams and fund research into head injuries and how to prevent them.
Kevin Turner, former runningback who was diagnosed with Lou Gehrig's disease in 2010, told the AP that the settlement will help provide a safety net for his children.
"Chances are ... I won't make it to 50 or 60," said Turner. "I have money now to put back for my children to go to college and for a little something to be there financially."
Reach Executive Producer Jeremy Fuster here or follow him on Twitter