California
Modern-Day 'Slave Owner' Convicted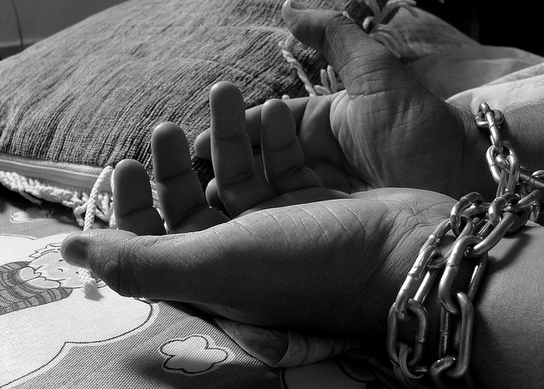 Berneal Holman Jr.,
a 29-year-old man from Los Angeles, has pleaded guilty in Santa Ana's Central Justice Center to human-trafficking a minor, pimping a minor and conspiracy to commit human-trafficking of a minor, among other crimes. He faces five years in prison for his conviction.
A woman also from Los Angeles, 26-year-old Whitney Latiss Jones, has been charged with conspiracy to commit human-trafficking of a minor, human-trafficking of a minor and pimping a minor, among other crimes. She faces up to 16 years in prison if convicted due to previous offenses.
Holman, who is convicted of having sex with a 16-year-old girl, is being described by Orange County prosecutors as a "modern-day slave owner."
Jones is described as his highest-ranking prostitute who recruited other women to their ring.
According to a news release from the Orange County district attorney's office, "Between August 2012 and October 2012, Jones is accused of meeting 16-year-old Jane Doe and grooming the victim to become a prostitute. ... During the grooming process, Jones is accused of taking Jane Doe to the Desert Inn Motel in Los Angeles and introducing the victim to Holman."
The arrests occurred just days before Proposition 35, which increases penalties for human-trafficking, went into effect. The district attorney office said that, "Holman's maximum sentence would have been 10 years to life in state prison had he been charged under Proposition 35."
SEE ALSO: Prop 35. Raises The Stakes On Human Trafficking
According to State Department's 2013 Trafficking in Persons report, the estimated number of men, women, and children who are trafficked at any one time worldwide may reach as high as 27 million. Despite this, only around 40,000 victims of human trafficking have been identified in the past year with only 138 traffickers convicted.
SEE ALSO: 'Modern-day slavery': State Dept. says millions of human trafficking victims go unidentified
Reach Executive Producer Syuzanna Petrosyan here. Follow her on Twitter.