International
Five Suspects Arrested In Mumbai Gang Rape Case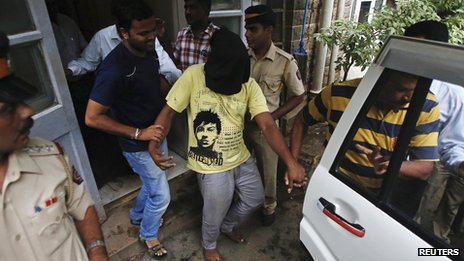 After reports of a photojournalist being raped while on assignment in India over the past Thursday, all five suspects have been caught and arrested.
READ MORE: Photojournalist Gang Raped in Mumbai, India
The woman was an intern at a Mumbai-based English Magazine at the Lower Parel district of Mumbai shooting the Shakti Mills when she was attacked. She was sent to the Jaslok hospital where doctors said she was stable and capable of speaking.
From BBC NEWS:
"The case has renewed public outrage over sexual violence in India.
A 19-year-old unemployed man from south Mumbai was first arrested on Friday, and police made another two arrests on Saturday. The last suspect was arrested in the capital, Delhi, on Sunday, and is being brought back to Mumbai, police said."
The situation led to nationwide protests being staged against the violent action in addition to protests last December following the gang-rape of a 23-year-old student on a bus in the capital, Delhi. While the incident led to stronger legal constraints, many citizens question the enforcement of the new laws.
The female victim is anxious to get back to work, stating that ""Rape is not the end of life. I want the strictest punishment for all the accused."
Reach Executive Producer Eric Parra here.