National
Egypt Looks To Next Steps After 'Day Of Rage'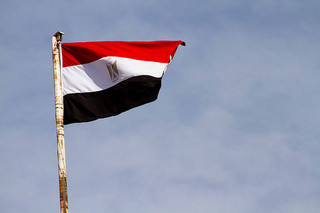 The European Union has put Egypt under "urgent review" after all of the chaos and destruction over the weekend has taken place, putting their relations into a greater consideration.
READ MORE: More Death, Destruction In Egypt As 'Day Of Rage' Continues
The struggles and outbreaks of violence began to calm down after a curfew placed Saturday night during the enforced state of emergency declared on Wednesday. Over 800 people were killed in the frenzy since the emergency was declared, leaving most areas left in destruction empty. The city of Cairo was reported as a being left a ghost town once a security crackdown went against the Muslim Brotherhood.
From Reuters:
"The sound of boats blaring music on the Nile and hawkers selling fruit juice and nuts fades as a dusk-to-dawn curfew takes hold after the bloodiest week in Cairo's modern history.
On Wednesday, security forces broke up protest camps set up by Brotherhood supporters to demand the return to power of the Islamist president, Mohamed Mursi, ousted by the army on July 3.
When it comes to smaller roads and alleyways, the soldiers seem happy to let the vigilantes, better known as "Popular Committees", run the show, along with a few policemen in black hoods who line up suspects along bridges overlooking the Nile.
Some of the volunteers seem to be respected older men who command authority in dusty, run-down Cairo neighborhoods.
Then there are youngsters like Kano, an energetic 16-year-old who stood at a street corner inspecting the few passing cars. "Long live Egypt," he yells, then laughs."
Meanwhile Jose Manuel Barroso and Herman Van Rompuy, the Presidents of the European Commission and the European Council, discussed on Sunday the going-ons of the country. They decided that the responsibility of ending the violence should be left with the army and interim government.
The Big Story reports, "They say calls for democracy and fundamental rights "cannot be disregarded, much less washed away in blood," adding "the violence and the killings of these last days cannot be justified nor condoned."
READ MORE: Protesters Torch Government Building As Egypt Death Toll Rises
The remainder of Egypt's cabinet are using Sunday to discuss the situation with the Muslim Brotherhood, giving small messages that "there is room for everyone in Egypt."
Read more on Egypt's situation here.
Reach Executive Producer Eric Parra here.