National
DOJ Sues To Block AMR-US Airways Merger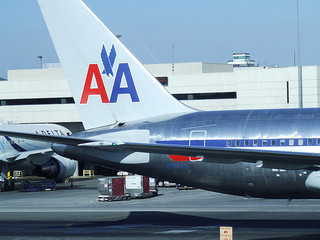 The U.S. Department of Justice filed a lawsuit Tuesday to block the merger of US Airways and American Airlines.
Six states have joined the lawsuit, reports Dallas News. These states include Texas and Arizona, which are home to the airlines' headquarters.
The airlines said they plan to defend the merger.
The Department of Justice has approved mergers of other major carriers such as Delta Air Lines and Northwest Airlines in 2008.
The Department previously planned a lawsuit to stop a merger of US Airways and United in 2000. In 2001 antitrust lawyers filed to block the merger, reports Dallas News.
This suit is significant because it comes two days before AMR and American Airlines will go to U.S. Bankruptcy Court to ask a judge to confirm their merger plan.
The merger would be worth about $11 billion and create the country's largest airlines company, reports NPR.
Reach Executive Producer Hannah Madans here.