Entertainment Podcasts
'Breaking Bad' Podcast, The Talking Pillow: Blood Money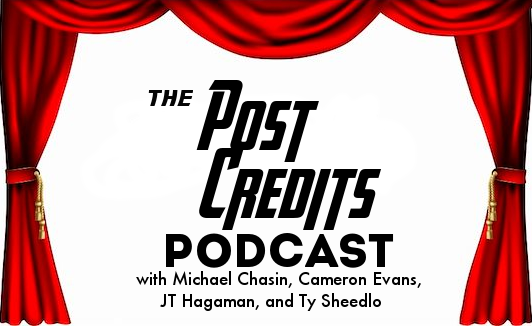 The end of Walter White's saga has arrived, and the Post Credits Podcast is going to see him off in style.
Join Michael, Ty, Cameron, and Mike each week for the next two months as they discuss each of "Breaking Bad's" final eight episodes. What dark deeds are left to be done? Who will make it out alive? Will Badger ever find true love?
Answers to all these questions and more as one of the greatest television shows of all time draws to a close.
First up, a startling look into the future, Hank comes to grips with his revelation, Jesse tries to cope with everything he's done, and Walt forces a confrontation.
The end is nigh.
For more Post Credits goodness, check out all our other podcasts here, like us on Facebook, rate, review, and subscribe on iTunes, and email [email protected] to pitch us your Star Trek spec script.
You may need: Adobe Flash Player.