International
18 U.S. Embassies Set To Reopen Sunday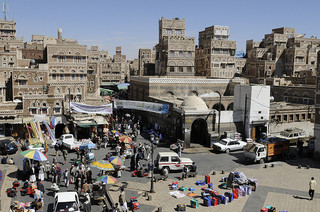 The State Department says that 18 of the 19 U.S. Embassies in the Middle East and Africa that were closed due to a terrorist threat will reopen Sunday.
The U.S. Embassy in Sanaa, Yemen, will remain closed, according to CBS.
The 19 Embassies and Consulates were closed since last Sunday. Employees of the post in Yemen were ordered to leave the country Tuesday due to threat information.
The Embassies were initially closed after a message between al Qaeda officials planning an attack was intercepted.
A different threat led to the closure of the U.S. Consulate in Lahore, Pakistan, Thursday. It will remain closed, reports USA Today.
Reach Executive Producer Hannah Madans here.