Entertainment Podcasts
The Post Credits Podcast: Comic-Con Part One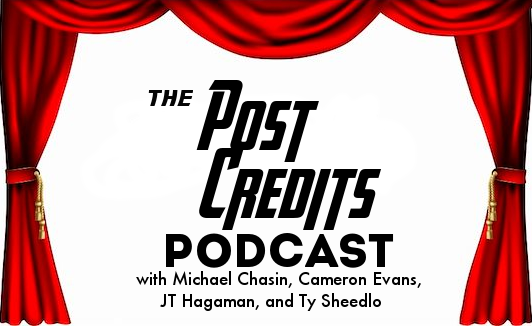 Join Michael, Ty, and Cameron on their drive back from this year's San Diego Comic-Con as they discuss all the things they got to watch, play, and geek out about during the first two days of their pilgrimage to the world's biggest pop culture mecca.
What were the best costumes? Who were the weirdest celebrities? And what did we think about the premieres of "The Legend of Korra" and "Marvel's Agents of S.H.I.E.L.D?"
Answers to these questions and many more on the first half of this special bonus episode of the Post Credits Podcast.
For more Post Credits goodness, check out all our back episodes here, like us on Facebook, rate, review, and subscribe on iTunes, and email [email protected] to join us in line for Hall H.
You may need: Adobe Flash Player.