Entertainment Podcasts
'Dexter's' Gab Podcast: 'A Beautiful Day'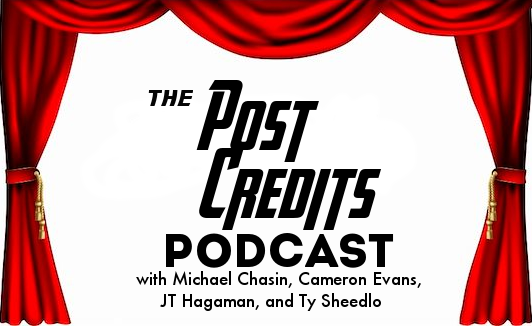 The Post Credits Crew is happy to present the first episode of "'Dexter's' Gab", in which Cameron, Michael, and guests will discuss the final season of Showtime's "Dexter" as the serial killer saga graces our airways one last time.
This week, Mike Nader and Dylan Visvikis join in for a conversation on the premiere, which sees Dexter losing control, Deb in a downward spiral, and Harrison played by a much older kid. Plus a new killer with an interest in gray matter attracts the attention of Evelyn Vogel, a psychiatrist with a surprisingly informed knowledge of the psychopathic brain.
Summer scheduling can be tricky, so this might not be as regular a show as the Post Thrones podcast—plus "Dexter" is uh...let's say "further past its prime" than "Game of Thrones"—but we'll do our best! Welcome aboard.
For more Post Credits goodness, check out all our other podcasts here, like us on Facebook, rate, review, and subscribe on iTunes, and email [email protected] with your f***ing password.
You may need: Adobe Flash Player.