Books
Book Review: 'What I Talk About When I Talk About Running'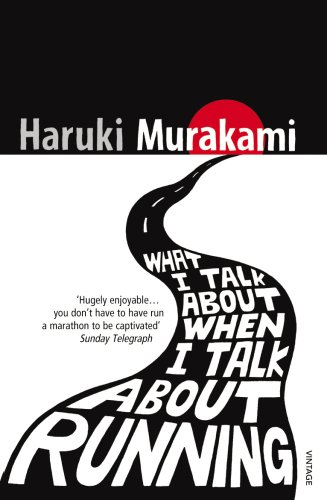 According to master novelist Haruki Murakami, every insight he ever had about the art of writing a novel wasn't discovered bent over a desk with pen in hand. Instead, it was on the road — feet beating against the pavement, sweat pouring off his brow and his head floating in the clouds.
To Murakami, the act of distance running is a profound parallel to human existence.
"Exerting yourself to the fullest within your individual limits: that's the essence of running, and a metaphor for life – and for me, writing as well," he writes.
"What I Talk About When I Talk About Running" is a short collection of autobiographical essays woven into a charming narrative centered on his identity as a long-distance runner. The book encompasses Murakami's views on everything including literature, aging, the workings of the cosmos and the meaning of life.
This metaphor permeates the entire book from start to finish. In an amusingly offhanded writing style, Murakami takes the reader through his personal memoirs. He shares with us the personality traits, philosophies and worldviews that launched his accomplished careers as a novelist and long-distance runner.
Before his rise to literary stardom, Murakami led an unglamorous life as the manager of a tiny jazz bar, an establishment he started after earning his college degree despite the warnings of financial disaster from his family and friends.
For roughly ten years, Murakami spent his time barely keeping up with the ins and outs of being a bar owner. He worked from morning until night, toiling in this tiny jazz bar for meager profits until a fateful event "around one thirty in the afternoon of April 1, 1978."
Murakami was lying in the sun, leisurely watching a baseball game, until a sudden whimsical thought wriggled its way into his brain that changed the course of his life forever: "You know what? I could try writing a novel."
He sat down at his desk and nursed a workable novel onto paper in a painstakingly slow process that involved around 300 cigarettes and too many sleepless nights. The novel received popular reviews from readers, and soon enough, he was on his way to becoming a full-time novelist.
Murakami sold the jazz bar and pursued his new career. Years later, Murakami became a renowned best seller with a Franz Kafka literary prize under his belt.
So, how did Murakami become so successful? Where did his motivation to move blindly into a strange new career and plunge into an unexplored stretch of life come from? Why didn't he flounder in doubt and fear and fulfill his family and friends' worst fears?
This is where the quiet motivation and focus of long-distance running comes in.
Murakami explains in his book of memoirs:
"Writing novels and running full marathons are very much alike," writes Murakami meditatively. "Basically a writer has a quiet, inner motivation, and doesn't seek validation in the outwardly visible."
The semi-autobiographical "What I Talk About When I Talk About Running" shows Murakami was never concerned with competing with his peers or judging his life by the standards of other people. "For some reason I never cared all that much whether I beat others or lost to them," he writes.
Just like a marathon runner, Murakami aimed to achieve standards set by himself rather than waste his energy on impressing naysaying critics or accumulating more awards than his rival writers. Just like a marathon runner, he focused only on the next few yards stretched out in front of him, conserving energy and moving forward one step at a time.
"Most ordinary runners are motivated by an individual goal, more than anything: namely, a time they want to beat. Even if he doesn't break the time he'd hoped for, as long as he has the sense of satisfaction at having done his very best — and possibly, having made some significant discovery about himself in the process — then that in itself is an accomplishment, a positive feeling he can carry over to the next race," Murakami writes.
This runner's perspective is what launched Murakami's career forward. This is where the metaphorical connection between running and writing is strongest: He writes for himself and not for others. As long as he can surpass his own standards and raise the bar for himself on his own terms, Murakami will continue to run farther and write deeper.
"What I Talk About When I Talk About Running" reminds us to stop looking around ourselves during the race to see where everyone else is and instead focus on the task at hand so we can be content in achieving our goals.
Take the advice of the humble, unassuming Haruki Murakami. Strive within your individual limits, surpass your own standards and cultivate your quiet inner motivations to help you slowly but surely plod toward your finish line.
Reach Benjamin Li here.