Style
Where To Get A Tattoo In LA
Whether it's your first tattoo or you're a veteran, Los Angeles is THE place to get body art done by some of the country's most talented artists. It's important to be in a comfortable environment and with an artist you trust when it comes to getting something you're going to have for the rest of your life. Here, Neon Tommy shows you the top shops to visit if you're considering getting inked.
American Electric Tattoo Co.
This shop, once featured on the reality show 'LA Ink', is renowned for its unique vibe. Many customers insist they don't feel like they're in a tattoo parlor when they walk in. The shop is graced by talented artists who have a sense of humor (as is obvious from their website) but who are also serious about what they do, including the famous Brit shop owner, Craig Jackman. They take walk-ins and are welcoming to those who are getting a tattoo for the first time.
The Honorable Society Tattoo Parlour & Lounge
Just as the name suggests, this is an elegantly decorated and eclectic lounge, full of comfy couches and vintage decorations. This shop has gained its popularity through word of mouth and Yelp alike, with customers raving about artists such as Adam Parrot, Eric Alvino, and Marco Cerretelli, who hails all the way from Florence. 'Honorable Society' currently boasts eight artists total, more than smany places, with each artists' bios and extensive bodies of work featured on their website.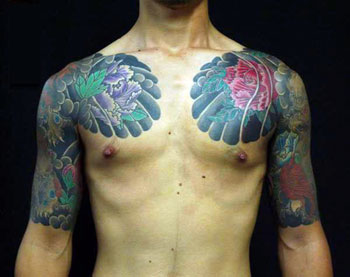 Onizuka Tattoo
Though traditional Japanese body art draws a very specific crowd, those looking for a piece with any sort of Asian influence should look no further. Onizuka tops the charts on Yelp and is regarded by many as creating the best at Japanese art, even offering the traditional "hand-poke" technique, with a months-long waiting list to back up their reputation. Top artist Jiro Yaguchi is well known for his talent with vivid colors and detailed, large-scale pieces
Inkfiend Art Studio
This Alhambra-based shop is known for its diverse artists and ability to customize art to each customer's style, body type, and ideas. The artists have particular talents in Asian-influence tattoos and cover-ups. Master Mike, the shop owner, is famed for his talent in creating intricate body suits and his attention to detail, as featured in his extensive online portfolio. They, too, have a months-long wait list, as well as numerous awards and magazine features, a nod to customer satisfaction with their artistry.
Reach Staff Reporter Renee Swanberg here. Follow her on Twitter here.