Technology
Microsoft Sets The Stage For E3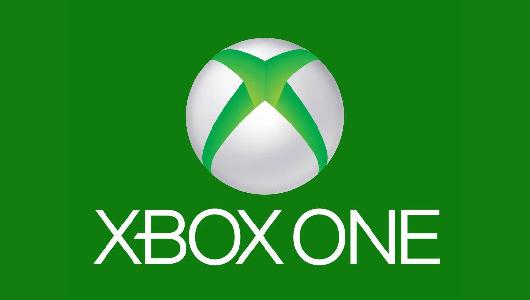 After a multitude of surprises in its initial reveal, the Xbox One has gone through scrutiny and analysis with questions all around for Microsoft to stumble on. But today at Microsoft's Pre-E3 Press Conference…
...none of those questions were answered.
Instead, we were treated to some new and familiar games that we've come to expect or be wowed by. Whether or not this was to the amusement or disappointment of the audience is still up in the air.
That being said, Microsoft did promise games at their E3 debut (15 new IP's (intellectual properties) to be exact), and games are what they offered.
The conference started off with a teaser for Metal Gear Solid V: The Phantom Pain presented by creator Hideo Kojima, showing that maybe they can be in touch with their foreign gaming market. While the game has a few fresh faces, it will have a drastically different type of world play that is much more open, seemingly similar to Red Dead Redemption.
From there they decided to back track to some Xbox 360 news. It was confirmed that data would not transfer over from one generation to the next but Xbox Live Gold Membership will. On top of that, anyone with a pre-existing gold membership for the Xbox One will receive two free games on purchase: Assassin's Creed 2 and Halo 4. Now that's not too bad a deal, assuming you're not like most pre-existing Gold Membership owners that already owns each game, but hey maybe people will buy a Gold Membership just for the One (or whatever we're calling it. XBone.)
Then there was also a bold statement claiming that the between now and next year, the 360 should be receiving hundreds of new games in the future as well as a much smaller, sleeker system. It's an interesting choice considering their plans for an early release of their new system later this year, planned for November 30th 2013 if Amazon's pre-orders are anything to go by.
Moving back to the games department, developers for new IPs came on board to talk about two of their Xbox exclusives: Max: Curse of Brotherhood and for the first time on any console, World of Tanks, a game about Tanks.
From there the big blockbusters took a hold of the conference, with glimpses at a new Halo, Forza Motorsport 5 (and it's drivatar-something akin to an avatar driver that matches your movements in the driver's seat) and Capcom's newly confirmed Dead Rising 3. There were two other fresh IP titles, Titanfall and Ryse, Son of Rome, which both show plenty of potential and stunning graphics along with familiar gameplay, so audiences will likely keep an eye on them.
From there the conference moved on to a different turn. Project Spark is a world-building game, in theory similar to Playstation's Little Big Planet, but on a next-gen scale. In minutes, mountains, grass, settings and AI's were set up to create an entire world, then used to make new stories and missions based on the user's imagination, on top of which, was mostly used through voice recognition. How far Project Spark will be capable to go is still something to look out for, but for now it was something I was surprised and pleased to see.
There was also some talk about indie developers being integral parts of the Xbox One's Arcade, but with Microsoft's indie history and with Minecraft being their main ticket, the whole thing seems like something to gloss over.
During the conference there were a few noticeable technical difficulties, with Battlefield 4's demonstration freezing up on the speaker allowing a nice pause for awkwardness, and then Panzer Dragon's reveal not having any sound (which may or may not have been intentional) but to some I'm sure the announcements were still very riveting.
But with a price range of $499, however, I'm probably going to pass on this one, Microsoft.
Be sure to follow Neontommy's E3 coverage here.