Books
Book Review: 'The Language of Flowers'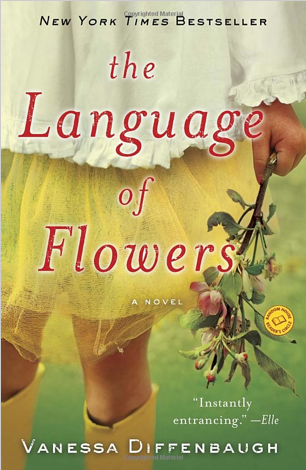 Northern California's lush green hills and bright florals shines against the loneliness and introversion of Victoria Jones, the lead character in "
The Language of Flowers
."
It is through the language of flowers that Victoria is able to express the volatile feelings she grapples with to those she can't avoid.
Victoria, an orphan kicked out of foster homes and group homes until she the day she is emancipated, is a broken spirit. At the age of 18, Victoria is homeless, terrified and without purpose.
But when Victoria needs work for survival and lands a job as a florist, what was once a form of release for this misanthrope becomes a wild success to San Francisco's floral industry. Victoria uses her exceptional knowledge of flowers to custom make bouquets that ignite fires for lovers across the Bay Area.
But when it comes to love and loyalty for herself, Victoria is a non-believer. Just as Victoria begins to build self worth, she gets knocked down and defeated by her self-loathing and history of abandonment.
Victoria is shaken to her core when the last thing she could ever fathom — the opportunity to love and be loved — is staring her in the face for the second time in her life, and she is given the choice to confront a haunting past.
The author, Vanessa Diffenbaugh, allots an underlying sliver of hope for this lone soul as she goes through a series of shocking events, struggling to uncover happiness and resolution.
The reader cheers for the protagonist through each page. "The Language of Flowers" is engaging and electric, written with somber yet delightful prose, a gratifying story that illustrates how moss can grow without roots.
Reach contributor Michelle Bergmann here.