Technology
Google Condemned For Violating Privacy Laws
Google's future in lucrative European markets is at stake after the French National Commission on Computing and Freedom (CNIL) delivered its official decision to fine Google for secretly collecting vast amounts of user information.
The CNIL is currently organizing a European resistance against Google's consumer data collection policies, with the support of its British, Dutch, German, Spanish, and Italian counterparts.
"We realized that they are collecting a huge amount of data on each of us, and most people know nothing about this," said CNIL President Isabelle Falque-Pierrotin to TIME magazine. "It is time for action."
On June 21, the CNIL and its EU counterparts delivered a 3-month ultimatum to the global search engine firm, demanding numerous changes in Google's privacy policies.
Generally, the demands attempt to promote transparency in Google's data collection, pressing Google to inform users of its intentions for the personal information it collects, so that users can choose whether or not to share the data.
If Google does not comply with these demands, the firm could face millions of Euros worth of fines.
The Wall Street Journal estimates that Google could face fines of 1.5 million Euros in Spain, 1.2 million in Italy, and even more in the UK and France.
It appears that Google is willing to cooperate. "Our privacy policy respects European law and allows us to create simpler, more effective services," said Google spokesperson Al Verney last week. "We have engaged fully with the authorities involved throughout this process, and we'll continue to do so going forward."
However, million-dollar fines are far from the multi-billion firm's biggest problems.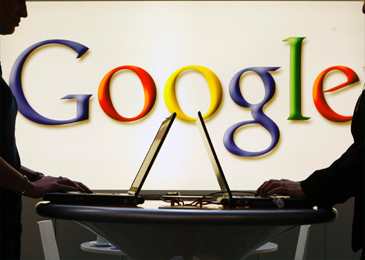 The real damage is the blow that these suits have dealt to Google's credibility.
The recent CNIL ultimatum was given only a few days after the accusations made by Edward Snowden revealed that Google shares its databases with the American government's intelligence agencies.
Last month, the UK information privacy department threatened to fine Google for failing to destroy illegally obtained data that was collected from unsecured Wi-Fi networks by Google Street View cars as they went through UK taking pictures.
Google's ill-timed privacy issues in both the U.S. and Europe have propelled the internet power-player to the forefront of international media scrutiny, threatening to disrupt the trustworthy reputation the firm has built so meticulously over the years.
A recent poll by the UK organization Big Brother Watch (BBW) showed that 79% of Internet users in nine different internet using countries felt that governments were justified in demanding privacy policy revisions of Google, and felt concern over their personal data somewhere in storage and available for use.
Given Europe's history with fascist dictatorships, the palpable discomfort that is motivating the European privacy watchdogs' defensive stance against Google data collection is understandable.
"Europeans are much more sensitive about privacy than Americans, which is partially out of bad experiences with fascism during WWII," said Jonathan Taplin, Director of USC's Innovation Lab, a leading think-tank in the emergent digital world. "The notion of people spying on you to control you was something that was a reality."
Yet, despite the recent hubbub, vast collections of user information, otherwise known as "Big Data," have long been lucrative assets to big Internet presences like Google and Facebook.
"Both users in Europe and America have been relatively naïve about this huge amount of data being collected by these companies, who then end up reselling this data to advertisers," said Taplin.
For years, companies like Google and Facebook have been collecting, organizing, and analyzing huge databases of consumer information collected from laptops, web browsers, and cell phones in order to understand consumer trends or preferences.
Up until the recently, consumers have chosen convenience over conscientiousness, preferring to trust the Internet giants' discretion rather than reading through lengthy privacy policy statements that are easier dealt by scrolling to the bottom in search of the "I Agree" check box.
However, as disoriented with big technology companies as the public currently is, Big Data will continue to play a big role in the future of the commercial and digital worlds.
It is unlikely that modern dependence on Facebook, Google, and Twitter will be significantly deterred, even though it is highly unlikely that advertisers will surrender the profits made possible by Big Data.
The resolution of these privacy controversies will depend on how well Internet giants like Google can explain their uses for personal data collection and convince consumers to willingly hand over their private information, even after the public's growing concern following the NSA Prism revelation and the CNIL ultimatum.
"No one is against Google's objective of simplicity. It's legitimate," said Falque-Pierrotin in a recent statement. "But it needs to be accompanied by transparence for consumers and the ability to say yes or no."
Contact Staff Reporter Ben Li here.