Health
The Health Benefits Of Yoga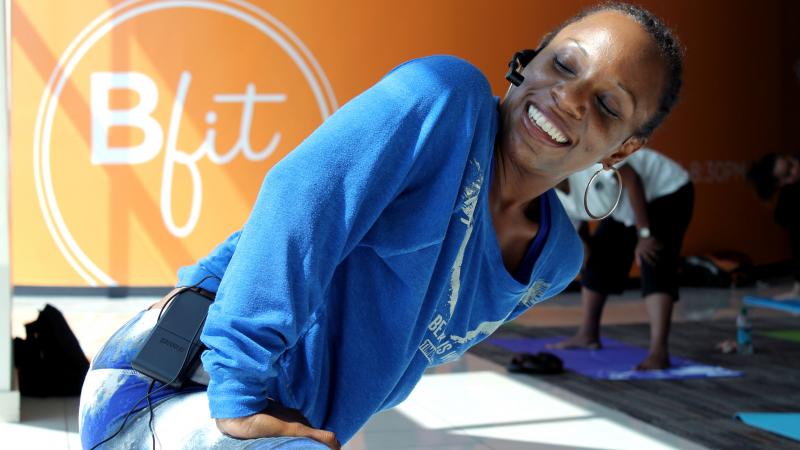 It's no secret that yoga is beneficial for your mental and physical health, but why? A
recent study
aimed to answer just that.
The study, conducted by the University of Oslo and published in the online journal PLOS ONE, found that practicing yoga has an immediate effect on gene expression. The study showed that yoga affects gene expression, specifically in the immune system. Gene expression is the term to describe the process by which certain genes are "turned on," by which protein and RNA is made.
The experiment involved 10 participants, who spent a week in Germany at a yoga retreat. During their first two days at the experiment, the participants practiced yoga for two hours per day. On the following two days, the participants spent two hours taking nature walks and listened to classical or jazz music after the walk.
Before and after these activities, the researchers drew blood from the participants to measure and compare their gene expression. They analyzed the peripheral blood mononuclear cells in the blood, which are an important component of the functioning of the immune system.
From the analysis, the study found that after walking and listening to music, it changed the expression of 38 genes in the immune system. Conversely, after practicing yoga, it changed the expression of 111 genes in the immune system.
Yoga and the walk both affected 14 genes. The researchers stated this means both forms of exercise affect "similar biological processes. However, they said yoga affected a great deal more of these biological processes. According to the researchers, yoga "may have additional effects over exercise plus simple relaxation in inducing health benefits through differential changes at the molecular level."
Previous research also found similar findings as the one conducted by the University of Oslo. Some other benefits of yoga include: improves blood circulation, decreases stress, lowers risk of heart disease, helps decrease symptoms of depression and decreases back pain among other health benefits.
Kali Sampson, who teaches yoga in South L.A., agrees with the idea that yoga is both beneficial for your health and your mind. She said yoga is much more than an exercise.
"For me, my yoga practice can be my work out and it can be my therapy," Sampson said with a laugh. "I tell people my yoga matt is my prayer matt and my magic carpet."
Reach Daniella Segura here and follow her on Twitter here.