Film and TV
'The Hangover Part III': It All Ends In Vegas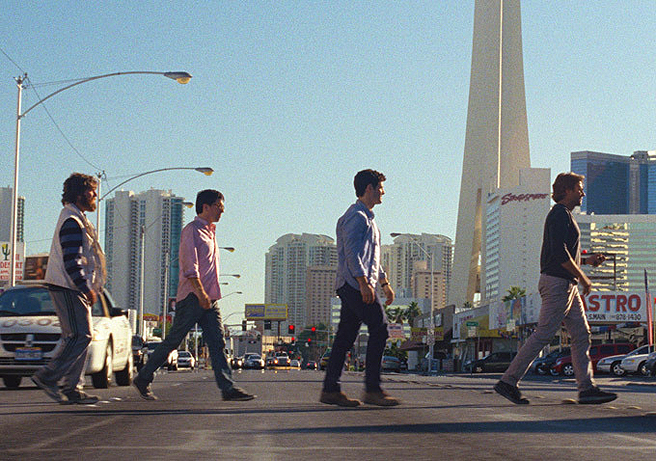 In another hectic scavenger hunt, our beloved Wolfpack is sent on a mission in
"The Hangover Part III"
that leads them to where the trilogy began four years ago: Las Vegas. And, yes, I am happy to share that the end was just as exciting (and awkward) as the beginning.
In the third installment of the "Hangover" saga, Alan Garner's (Zach Galifianakis) friends and family have had enough of his antics and stage an intervention in order to coax him into attending rehab in Arizona. Alan agrees, but only if the Wolfpack, comprising of Phil Wenneck (Bradley Cooper), Ed Helms (Stu Price), and Justin Bartha (Doug Billings), accompany him over.
Before they are able to make it, however, they run into some familiar faces and a good deal of trouble… Lots of it.
The characters we know and love are back in full glory. Phil and his ravishing blue eyes mesmerize every scene, while Alan's hilarious shenanigans provide the necessary awkward humor and Stu's frustration serves as cherry on top of the insanity.
Just to tie all three movies together, the film includes appearances by former characters. Remember Black Doug, who hated when the guys called him that? Or Jade, the stripper Stu accidentally married in the first movie? Or Baby Carlos/Tyler, now grown up and completely unrecognizable to Alan? The gang's all back together.
Right from the start, the movie has its audience laughing off their seats... and it didn't end til long after the credits rolled.
If the goal for part three was for its writers to see how many awkward moments they could cram into one film, they certainly achieved it with flying colors.
The only group that could possibly find this movie unappealing would probably be PETA; the organization would frown on the killing of a giraffe and other animals throughout the plot, as well as some personal stabs. ("I didn't know you worked for PETA. What a p***y.") Welp.
As for its soundtrack, kudos are more than needed. "Down In Mexico" by The Coasters? Awesome! Alan's rendition of "Ave Maria"? Angelic! "Problems" by A$AP Rocky? Why not!
Oh, and Melissa McCarthy steals the show for a bit in this. You're welcome.
Watching the previous two "Hangover" films is recommended for personal enjoyment but not necessary, thanks to some helpful flashbacks added into the movie.
We still all love Alan, as awkward as he is, and we love having the Wolfpack reunited on the big screen. "The Hangover Part III" needed to go out with a bang, and it did.
The critics may not have thoroughly enjoyed it, but this film is definitely worth a watch and does its trilogy great justice. Expect both action and comedy, and I mean plenty of both.
"The Hangover Part III" was released in theaters on May 23rd. Peep its trailer below.
Reach Film Editor Kathy Zerbib here; Follow her on Twitter here.