National
Cause For West Texas Plant Fire Explained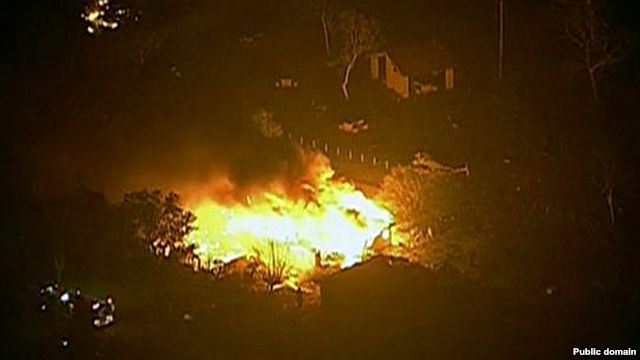 After a large explosion at a West, Texas fertilizer plant last month leaving 14 people dead and 200 injured, investigators have confirmed the source of the destruction.
READ MORE: Officials Still Don't Know Cause Of Texas Plant Explosion
While the actual cause of the fire is still being examined, the initial reaction is from a stored supply of ammonium nitrate that was ignited.
From Reuters:
"Investigators had hoped to determine by May 10 what caused the explosion, Texas Fire Marshal Chris Connealy said at a state legislative hearing last week. But the fire marshal's office said this week that the investigation will take one or two weeks beyond that.
"We're not going to leave anything unturned on the scene, and there just happened to be more that needed to be turned," Assistant State Fire Marshal Kelly Kistner said on Tuesday.
The blast caused an estimated $100 million in damages to homes, businesses and schools near the fertilizer plant. The dead included 11 firefighters and other first responders who had rushed to contain a fire at the plant."
Ammonium Nitrate is a type of dry fertilizer along with phosphate that is used to help crops grow. Along with another stored type of fertilizer, Anhdrous Ammonia, the two could easily have been combustible and a source for the detonation.
The investigation has taken over 70 investigators with over 400 interviews that have led to a thorough analysis. The details are still being worked on, but the location and probably cause have been concluded. Of the possible ignitions for the explosion, "weather, natural causes, anhydrous ammonia, a railcar containing ammonium nitrate, and a fire within the ammonium nitrate bin" have been ruled out.
Reach Executive Producer Eric Parra here.