Film and TV
Bradley Cooper Dominates 2013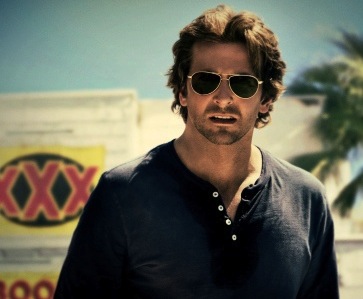 Actor Bradley Cooper is on a roll. With the individual successes of "Silver Linings Playbook" and "The Place Beyond the Pines" still in his recent hindsight, "The Hangover Part III" just released, and future projects in the making, this Hollywood favorite is proving 2013 will be another year for him to shine.
Cooper's role as Pat Solitano in the 2012 "Silver Linings Playbook" alongside America's sweetheart Jennifer Lawrence earned him nominations for an Academy Award, Screen Actors Guild Award, Golden Globe, and more. He also won several awards, including two MTV Movie Awards.
Anyone who loved the pair as an acting duo will be excited for one of Cooper's next projects, in which he and Lawrence will star as a newly married couple undergoing difficulties in "Serena." The release date is set for late September of this year.
Also on Cooper's agenda is a part in "American Hustle" as an FBI agent. The star-studded cast will comprise of Cooper, Christian Bale, Amy Adams, Jeremy Renner, Louis C.K., and-Yup!-Jennifer Lawrence. It is scheduled for release around Christmas time.
In between his filming time, the actor has been busy promoting "Hangover," filming a sultry ice cream commercial, and being the subject of relationship rumors.
For now, see Cooper star as Phil Wenneck in "The Hangover Part III," released in theaters May 24th. Check out its trailer below.
Reach Film Editor Kathy Zerbib here; Follow her on Twitter here.