Entertainment Podcasts
The Post Credits Podcast: 'Evil Dead'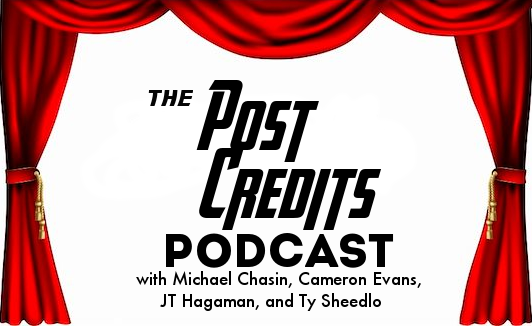 This week Michael, Cameron, and Ty are joined by long-awaited guest Mike Effenberger for a lively discussion on all things dead as they review the remake of Sam Raimi's horror classic while looking back on the original trilogy.
Does the new Evil Dead live up to its legacy? Will that strange balance of horror and comedy ever be struck again? Is Ted Raimi anything less than the nicest human being in existence?
The answers to all these questions and more, only on this especially groovy episode of the Post Credits Podcast.
For more Post Credits goodness, find all the back episodes here, like us on Facebook, rate, review and subscribe on iTunes, and email [email protected] with your recorded readings of ancient Sumerian texts.
You may need: Adobe Flash Player.