Sports
Los Angeles Lacrosse: Easterners Move West To Grow The Game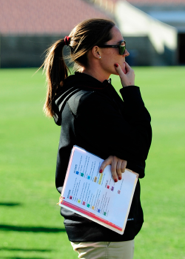 Los Angeles lacrosse.

Besides the alluring alliteration of the words when put together, the two ideas couldn't have been more detached from each other throughout the 20th century.

Over the last decade, however, lacrosse has slowly, but steadily, found a home in the City of Angels, where dedicated members of the community, continue to build and expand youth and high school programs.

Even the University of Southern California has caught lacrosse fever.

When USC named Lindsey Munday, 28, the head coach for its inaugural season of Division I women's lacrosse, she instantly brought lacrosse credibility to Southern California. On the sidelines, the dark brown haired-coach with an athletic build can typically be spotted wearing sunglasses and clutching a notebook or clipboard.

"My life is lacrosse," said Munday. "I still thank my lucky stars every single day that I get to do what I do, because it's just really fun to work with these girls."

Munday played and coached at women's lacrosse powerhouse Northwestern University, where she won a combined five championships, including two as a player and three as the Wildcats' top assistant. She mastered her craft as a young girl in New Jersey, where lacrosse had been pervasive well before she was born.

The sport originated with the Native Americans as early as the 12th century, but modern lacrosse became popular strictly on the East Coast in the early 1900s. Early lacrosse hubs included Connecticut, Maryland, New Jersey, New York, Virginia and North Carolina, among other places.

In 2013 alone, the NCAA added 36 women's lacrosse programs. Of those 36 schools, only two, USC and Chapman University, were located west of the Mississippi River (ironically, both in California).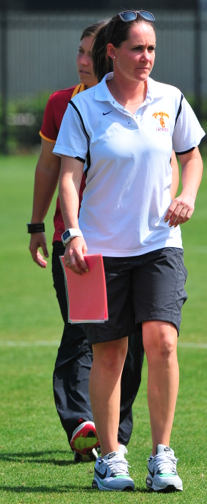 Despite the slow growth of NCAA collegiate lacrosse programs in the western United States, the sport has made great strides in certain western areas, thanks in part to a number of lacrosse ambassadors. Many of these ambassadors were born and raised in the aforementioned traditional lacrosse hubs, but chose to bring their passion west.

Munday's decision to venture west to coach a far less established collegiate team reminded some of what legendary Princeton men's coach Bill Tierney did four years ago.

In 2009, the six-time champion, a man who spent more than 20 years coaching the storied Princeton Tigers, decided to leave to coach the University of Denver. By 2011, Tierney's Pioneers had already earned a trip to the NCAA Final Four and made a trip to the quarterfinals the following postseason.

Tierney's arrival in Denver, coupled with the increasing popularity of the Denver Outlaws (a Major League Lacrosse team that launched in 2006), has resulted in tremendous lacrosse growth across the city of Denver.

"We're trying to push the game to the next level," said Munday of her decision to move west, "as well as push our players, but I'm constantly learning and still trying to get better."

U.S. Lacrosse, the national governing body of the sport, has an obvious incentive to expand throughout the country, especially in places like Southern California, where the sport had not been as well known in the past.

"L.A. is the second largest population center in the country," said Dan Mohler, president of the Greater L.A. Chapter of U.S. Lacrosse, "and while it is growing very, very fast, there are so many pockets of population that are not playing lacrosse. We should go into those areas and then launch programs."

Mohler's interest in lacrosse started in his hometown of Charlottesville, Va., where the University of Virginia won a national title in 1974. An impressionable Mohler was 14 at the time.

In three months as president, Mohler has already begun to advocate for "vertical success" in the youth development of lacrosse. According to the concept, lacrosse will grow more quickly if places with youth lacrosse are given high school programs and vice versa.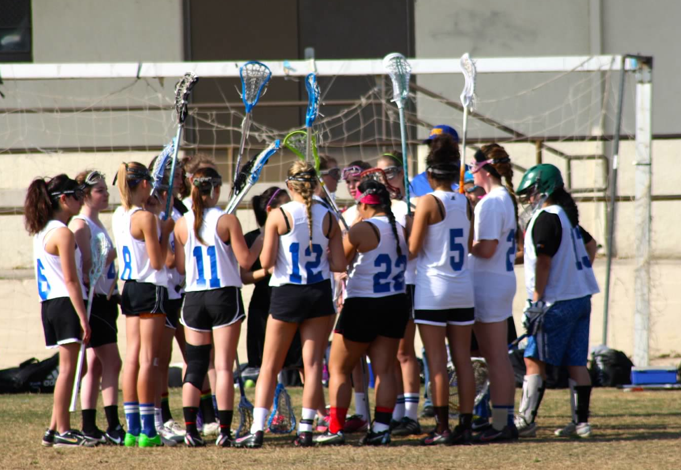 Monica Harmon, for example, is a senior at Louisville High School, an all-girls Catholic school located on the western end of the San Fernando Valley. According to Harmon, she and her club teammates have been unable to convince the administration to start a team and join the California Interscholastic Federation, the state's governing body for high school sports.

In fact, the vast majority of Harmon's unaffiliated club team consists of Louisville students. "There's only two or three that are not from the school, so I think if they went C.I.F., there would be 14 girls and then other players who are coming from soccer or something," said Harmon. "I think they would find it interesting."

Harmon was introduced to the sport in eighth grade. USC freshman attack wing Caroline de Lyra, on the other hand, started playing lacrosse in third grade like many kids growing up on the East Coast (de Lyra is from Brightwaters, N.Y.).

Like many lacrosse converts not hailing from a traditional lacrosse hub, Harmon quickly associated the new game with sports with which she had already been familiar: soccer and softball. The conditioning aspect of lacrosse reminded her of soccer; the hand-eye coordination element of softball.

Louisville's brother school, Crespi Carmelite High School, joined the C.I.F. in 2006, but Louisville still does not have a squad. "If Louisville gets a team, then they'll be other ones in the Valley," said Harmon. "Hopefully it spreads." Of the more than 25 San Fernando Valley high schools, only six field at least one lacrosse team.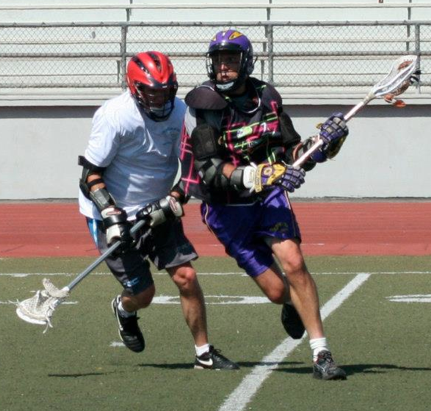 As Mohler was sure to emphasize, the concept of "vertical success" works in both directions. Just as youth players would like high school teams to eventually play for, high school coaches desire youth programs in their area in order to introduce children to the game, while simultaneously developing their skills.
In these cases, "They're having to try to train some freshmen who have never played lacrosse before, and thus their teams are probably pretty weak," said Mohler.
Mitch Fenton, a personal injury lawyer who learned lacrosse as a boy on Long Island, New York, founded the West L.A. Lacrosse league in the winter of 2006. Several months earlier, when Fenton's son, Jacob, was in kindergarten, Fenton became friends with the captain of the UCLA men's lacrosse club team, whom he convinced to run a clinic for his son and some of his friends.
"The kids loved it," said Fenton. "That was in the spring, and then we decided, 'let's try to create a team.' Next year, they'll be first graders. And so we did."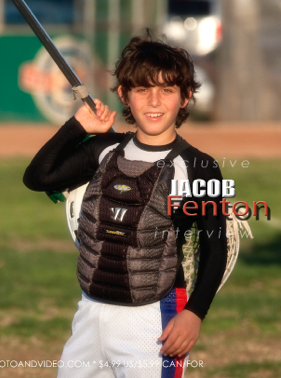 Youth clinics like the one that led to the West L.A. Lacrosse League's formation are something about which the USC coach knows a great deal: "Any time we run a clinic or a camp, the girls are just so excited to learn from us and our players."

De Lyra added, "A lot of people are starting programs like we have Trojan Select (a lacrosse program for middle and high school girls). So I just think it needs to start young and then once those girls get developed at a young age, the level (of play) is going to be raised at a higher age."

Fenton's league humbly started with five first graders, one of whom was Fenton's son. By the 2011-12 season, the league had grown to more than 600 participants. This season, nearly 1,000 boys and girls competed.

"It grew because the kids were excited and told their friends," said Fenton, "parents told other friends of theirs, and we did a little recruiting. Once a kid has a stick in his hand and tries to shoot the goal, it's kind of a fun skill."

Dating back to his college days in San Diego, Fenton played a significant role in starting and growing multiple leagues well before West L.A. Lacrosse. "In Los Angeles, after having done it in San Diego and Orange County, I was starting to do the same thing," recounted Fenton. "I had a blueprint of how I thought it should be run."

Back in 2006, Fenton reserved a field for the winter season. Although lacrosse traditionally plays in the spring, soccer teams had the local field reserved every fall, while baseball leagues booked the field each spring. Playing in the winter would also allow athletic kids to avoid having to choose between lacrosse and either soccer or baseball, at least until they entered high school.
"This is not New York winter," said the native New Yorker. "This is California winter, so it's doable. We've been playing in the winter ever since."
A lack of coaches has also been a cause for concern among many burgeoning youth leagues. "Sometimes they don't have as many coaches available and that's one of the biggest hurdles in some of these emerging areas," said Munday.
In fact, Dan Mohler claimed that "attracting new coaches" was the most important of his four initiatives. In order to do so, he said he must adopt some of the strategies he uses in his day job.
"I've got to approach this like selling," said Mohler. "And in modern selling, it's all about your database, your prospects and who you're going after, so I want to start developing a database of anyone who is a legitimate prospect for coaching."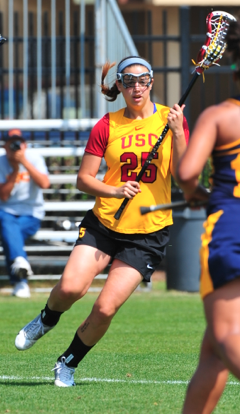 Attracting and training more officials, the youth development/vertical success model and better communication among existing L.A. lacrosse programs comprise Mohler's ambitious initiatives.

Despite the excitement Munday's hiring at USC has generated, her presence also signals how far USC, a school boasting a proud athletic tradition, still must go for it to become one of the nation's elite college programs. Northwestern's dominance is obvious to anyone who follows women's lacrosse. The Wildcats have won seven of the last eight Division I women's lacrosse championships.

Furthermore, since 1982 (the first year of NCAA Division I women's lacrosse), no school west of the Mississippi has ever won a championship. The same is true for men's Division I lacrosse, which began in 1971.

Despite the uphill climb that these trailblazers face, their high level of passion for the game underscores their resilience. "I don't know if it's any different if you're wild about fencing, rodeo or anything else," said Fenton about his passion for lacrosse, "but you're devoted to it, you want to see it grow, you want to see it progress and once you see a little progress, you want to see it go further."

"It's a labor of love, and I'm not the only one."

Clearly, Fenton is not alone. Fellow lacrosse ambassadors Lindsey Munday (New Jersey) and Dan Mohler (Virginia) have joined the New York native in constant pursuit of growing the sport on the West Coast. Substantial steps have been taken, but many more loom on the horizon.

Reach Senior Sports Editor Aaron Fischman by email, or follow him on Twitter.