Opinion
Governments Should Promote Entrepreneurship In Globalized Economy
As a business owner in a globalized economy, it is important to recognize your own country's strengths and weaknesses in order to make the best decisions for your company. The goal of any executive should be to evaluate all the information before making any decision. But particularly difficult for business owners is in the initial stage, when they have to choose whether or not to take their business idea, run with it and start a business in the first place.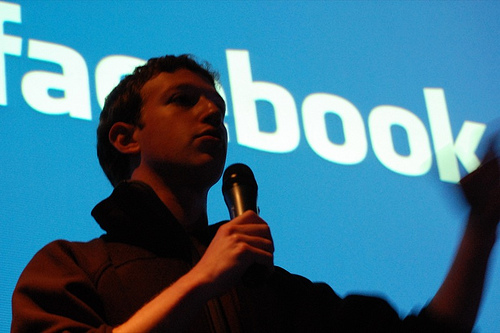 The culprit that scares off potential entrepreneurs is fear. No individual will start a business if the fear of failure takes over. In order to alleviate this fear, the government should push for entrepreneurship as a means to boost the economy and give entrepreneurial individuals confidence in their business ventures.
Our society is shaped by media, education and policies directed by our government. Indirectly, their presence influences the mindset of business executives and entrepreneurs. Confidence that an idea can work is essential to initiate the development of new businesses. What provides individuals with this sense of confidence is having the governmental infrastructure in place to facilitate business startups. Four factors contribute most significantly to a country's facilitation of entrepreneurship: the number of procedures necessary to start a business, the number of days it takes to start a business, the country's GDP and the percent employment by companies with 250 plus employees.
Let us start by looking at an economy like America that has an entrepreneur mentality in place. In America it takes six procedures and six days to start a business. The U.S. has a GDP of $14.7 trillion showing that our economy is actively producing and selling goods and services, and 52.8 percent of American employment is by companies with 250 plus employees.
The U.S. is not sitting in first place in entrepreneurial growth and does not offer the quickest process to start a business. But with adjustments in current policies, such as reducing the legal actions required to start a business, the above factors can encourage more startups in America.
Our government has helped to form the perception that anyone can be an entrepreneur if they have the drive to. You can call this a miniature form of the American dream for sake of inspiration, but ultimately having the culture in place that helps eliminate the fear of failure is all a country needs to explore the growth of the economy through business. When an entrepreneur can take a leap of faith and run with an idea, it opens the door to an entrepreneurship career. Not every business startup will succeed, but business is a numbers game, and if more people are taking leaps of faith by creating new companies, more companies will succeed, therefore helping the economy.
This culture is also reflected in the mentality of American students. At Belmont University, there has been a dramatic increase in students switching their majors to business. This transformation is occurring because students see entrepreneurship and business as a better path to a successful career than the traditional job market. A new poll by the Kauffman Foundation poll reveals that 40 percent of youth ages 8 to 24 would like to start a business in the future or already have done so. Undergraduate and professional business schools are growing, such as the Marshall School of Business at the University of Southern California, which is ranked fourth in the nation according to U.S. News.
The media also plays a huge role in how our society views entrepreneurship. Two entrepreneurs who have become strong leaders in the business world due to the impact of media are Mark Zukerberg and Steve Jobs. Not only are these leaders valuable because of their company's services and products but also because they are presented as models for us to follow, particularly through the media. Mark Zukerberg has a movie based on his business success story that has been on film critics' top ten lists and earned over 224 million in the box office. Steve Jobs left an imprint on our culture that will always be with us.
In America, we have this spirit of entrepreneurship that says "Your business dream can be a reality," and this makes America an example to follow. As discussed in Jonathan Ortmans' article, "The State of Entreprenurship in Chile," Chile is also trying to build a culture of entrepreneurship, perhaps explaining why its economy is among the top in Latin America. To provide its citizens the tools they need to become entrepreneurs, the Chilean government has invested significantly in Research and Development. Since 2005, the investment in R&D has increased 70 percent, much of it going towards universities.
The government has also made policies to aid tech companies by funding their overhead costs.
"By October of this year, Chile hopes to attract 25 budding tech companies through Start-Up Chile, a pilot program that helps with $40,000 of overhead and promises to slash red tape and connect innovators with top local (low-cost) talent and sources of further funding," Ortmans tells us.
Like America, Chili is trying to find ways to change the mentality of its citizens by giving more assurance to those individuals who want to take chances with their businesses.
"We hope the new leadership will translate its faith in the private sector as an engine for growth into concrete policies that reduce the barriers to starting and growing businesses," says Ortmans. "If it works towards this goal in education, access to finance, regulation and other areas intersecting entrepreneurship, Chile is sure to be the next source of entrepreneurship best practices in South America and beyond."
Creating the perception is everything. When the government can call on each and every individual to take a chance and decide to start a business, the country's economy can flourish. Look at Chile and see how they found ways to open doors and become a pro-entrepreneur country. While the government may not necessarily have a direct relationship with the media or the education students receive, it can facilitate the chance for individuals such as Mark Zuckerberg and Steve Jobs to take on new ventures and can promote business education at universities through investment.
At the end of the day when someone decides to start a business, he or she wants to have the best opportunity to do so and that comes from an environment that gives entrepreneurs the confidence they need to succeed. When the government can assure that entrepreneurs have an opportunistic outlook, businesses can grow the economy.
Reach Contributor Noble Lau here.