International
CIA Gives Cash To Afghanistan's Karzai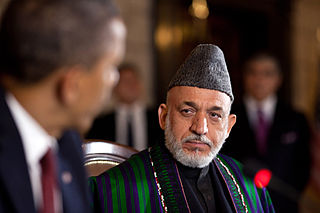 The CIA has been delivering bags of money to Afghanistan's president Hamid Karzai for more than a decade, attempting to gain influence in the country but instead fueling widespread corruption, according to a report from The New York Times.
The U.S. has reportedly given Karzai's office tens of millions of dollars, with much of the money finding its way to warlords, only fueling the mess in the country.
Karzai also acknowledged that Iran had been delivering money to one of his top aides.
"The biggest source of corruption in Afghanistan," said one American official quoted by The New York Times," was the United States."
The CIA didn't comment.
Read the whole report here.
Read more of Neon Tommy's coverage of Afghanistan here.
Reach Executive Producer Michael Juliani here.