Style
GBK Hosts Celebrity Gifting Suite For 2013 MTV Awards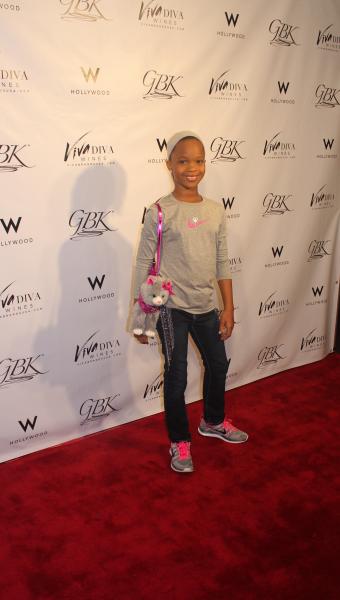 What do you get when you mix together celebrities, the MTV Movie Awards, free gifts and charity fundraisers? A luxury lifestyle gift lounge that allows VIP guests, celebrities and Neon Tommy alike to enjoy a luxurious environment with gifts, refreshments from presenting sponsor Viva Diva Wines, and music in honor of the 2013 MTV Movie Awards' nominees and presenters.
The event, hosted by GBK Productions, is notorious for having elaborate gift bags. GBK offers their goods to an exclusive list of invited celebrities attending this year's MTV Movie Awards, including George Lopez, Audrey O'Day and Oscar Nominee Quvenzhane Wallis. While our eyes were drawn to the assortment of goods, Neon Tommy couldn't help but notice the latest fashion trends.

The first stop was Jada Toys, which gifted celebrities with their new Cutie Pop Dolls. To no surprise, stationed there was Quvenzhane Wallis.
You may remember Quvenzhane Wallis from this year's Oscars. At nine-years old she became the Academy Awards' youngest nominee for Best Actress. The young star kept it casual on the red carpet, sporting a gray long sleeve Nike shirt with matching shoes and a gray headband.
It was definitely surprising that the actress didn't dress up for the event. Although the outfit was great for age, she looked more like an athlete than an actress on the red carpet. Who was her date for the event? Well, like the Academy Awards, Quvenzhane brought along her favorite dog plush purse.
When he is not training celebrities and contestants in the gym, NBC's The Biggest Loser personal trainer Dolvett Quince can be spotted at GBK's gifting lounge.
What's a good workout without music and a great pair of headsets? Luckily, Sol Republic provided him with customized headphones with varying performance levels for any occasion.
Sol Republic creates their headphones with style in mind, allowing celebrities to choose from an array of styles and varying colors that allowed each guest to customize their own set of headphones. It was a bit odd seeing the personal trainer in jeans as he pulled together a casual look for this event.
Surprisingly, celebrities still seem to be wearing black leather jackets. Ester Dean, Sonequa Martin-Green and Dolvett Quince were spotted in leather. The leopard print on Sonequa's leather jacket added a flare to her dark outfit. Leather can be great for any season, but since summer is just around the corner, we suggest going with a lighter color.
The Jersey Shore stars were also present at the GBK Gifting Suite. It was hard to tell if J-Wow's dress was made from Halloween costume material or actual leather. She posed with her boyfriend, Roger, on the red carpet, who could have used a splash of color in his all black ensemble.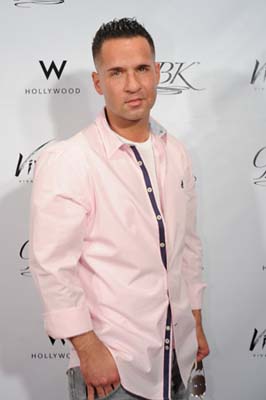 Mike The Situation decided not to show off his muscles at this event and played it safe with a pink button up. We may be seeing a new unisex summer trend with long sleeved collared shirts. The Situation and American matchmaker Patti Stagner were both wearing similar shirts that had accented buttons and a linear stripe.
Broadway Nails also joined the spectrum of event sponsors, gifting nail kits that allowed for perfect manicures in just a matter of seconds. The gift bag included an assortment of press-on nails, nail polish and jeweled strips.
With summer just around the corner, ombre hairstyles are becoming popular once again. But if the ombre hair trend is too much for you, Broadway offers a simplistic way to showcase the trend this summer. A celebrity favorite in the Broadway Nails gift bag was the Kiss Graduation kits, which gives nails an ombre faded look. Quvenzhane Wallis sat down for a manicure by Broadway Nails, choosing a neutral tone.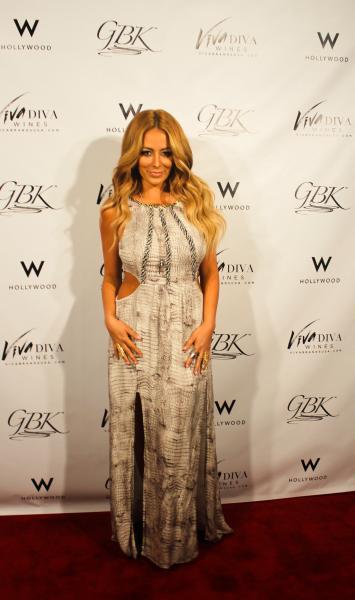 Celebrities accepted gifts from more than twenty different vendors, but, of course, did so fashionably. Animal print and luscious waves were among the favorite style trends of the female celebrities at the event. Aubrey O'Day, former member of the girl group Danity Kane, arrived in this flirtatious maxi dress with cutout sides and side slit. The dress was detailed with snakeskin pattern and zebra-accented stripes on the bust. We couldn't help but wonder if Aubrey is attempting to start a new summer trend with her mismatched jewelry, as she wore both gold and silver on the red carpet.
Charisma Carpenter from ABC's 'The Lying Game' was also in attendance, wearing a leopard dress with a black blazer. Unlike Aubrey, she kept her accessories to a minimum, but mimicked a similar wavy hairstyle.
The 2013 MTV Movie Awards aired Sunday, April 14th, and with the array of goodies that these celebrities received today, the guests of the GBK Gifting Suite were more than prepared to grace any red carpet.
Contact Staff Reporter Rachel Scott here
Read more NT Entertainment Stories here