National
Boston Marathon Bombs Were Loaded With Shrapnel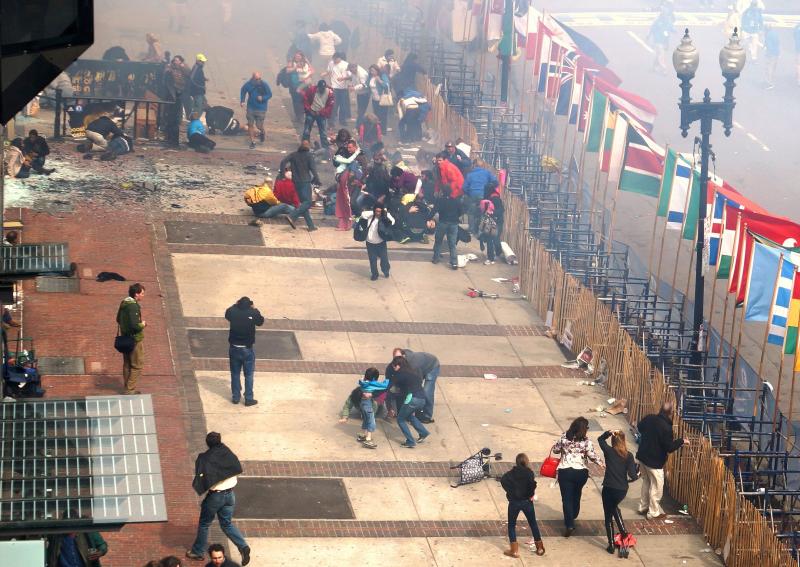 The two bombs that killed three people and injured at least 176 people during the Boston Marathon on Monday are reported to have been improvised explosive devices (IEDs) and made to look like inconspicuous trash, according
Boston CBS News.
The low grade explosives were loaded with shrapnel, ball bearings and nails in order to cause a high level of damage to the people who were hit by the blast.
Law enforcement officials also told CBS News that the explosive devices were packed into metal pressure cookers.
Massachusetts General Hospital surgeon Dr. George Velmahos told reporters Tuesday morning that nails and metal fragments were found embedded inside many of the injured people.
In a press conference Tuesday Boston Police Commissioner Ed Davis said that no one has been detained for the crime, but that they are interviewing witnesses for leads.
From Yahoo News:
Officials also made a plea to the public to turn in any photographic or digital evidence they have from the scene. "There have to be hundreds if not thousands of photographs or videos or observations there were made at the finish line yesterday," Massachusetts State Police Superintendent Timothy Albert said. "I would encourage you to bring [it] forward." They directed people with information to call 1-800-494-TIPS.

FBI Special Agent in Charge Richard DesLauriers said investigators are "just beginning upon that path" of processing the crime scene and following up on leads from the public.

Gov. Deval Patrick said that no additional explosive devices were found in the area during the FBI's sweep, refuting reports that as many as five were found and deactivated.

The injuries from the explosions include dismemberment and local hospitals say they are treating shrapnel wounds, open fractures and limb injuries. At Massachusetts General Hospital, doctors performed four amputations, and two more patients are at risk for needing amputations. An 8-year-old boy from Dorchester is one of the three known dead, and several of the injured are also children.
Read Neon Tommy's coverage of the Boston Marathon bombing here.
Read the CBS News story here.
Read the Yahoo News story here.
Email Danielle Tarasiuk here.