National
Boston Bombing Suspect Charged At Hospital Bed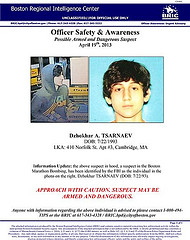 Federal prosecutors charged Boston Marathon bombing suspect Dzhokhar Tsarnaev in his hospital bed Monday, but the specifics of the charges were sealed, according to the Huffington Post.
Tsarnaev remains in serious condition after receiving a wound in his neck that federal authorities speculate was an attempt at suicide.
He has been unable to speak but authorities said he has been communicating with them through other means.
Reach Executive Producer Michael Juliani here.