National
Airplane Landing Gear From 9/11 Attacks Found In New York
The New York Times reported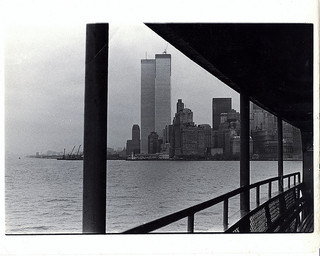 Friday that a piece of the landing gear from one of the airplanes that crashed into the World Trade Center on September 11 was found by land surveyors working just north of the area where the towers collapsed almost 12 years ago.
The 3-foot piece of debris was found wedged in a narrow space between two buildings about three blocks north of the World Trade Center site. The gear could not be seen from the sidewalk. The two buildings are part of a planned site for an Islamic community center.
"The odds of this being wedged between there is amazing," said NYPD spokesman Paul Browne, adding it was not surprising that it went undiscovered for more than a decade given the location. "It had to have fallen just the right way to make it into that space."
Browne said the area would be treated like a crime scene and that the soil around the buildings will be checked for possible human remains. Detectives will work with investigators from the National Transportation Safety Board to determine whether the debris is from the American Airlines plane or the United Airlines plane that crashed into the towers.
Reach Executive Producer Jeremy Fuster here or follow him on Twitter